Argentina's central bank has raised interest rates for the third time in eight days as the country's currency, the peso, continues to fall sharply.
On Friday, the bank hiked rates to 40% from 33.25%, a day after they were raised from 30.25%. A week ago, they were raised from 27.25%.
The rises are aimed at supporting the peso, which has lost a quarter of its value over the past year.
Analysts say the crisis is escalating and looks set to continue.
Argentina is in the middle of a pro-market economic reform programme under President Mauricio Macri, who is seeking to reverse years of protectionism and high government spending under his predecessor, Cristina Fernandez de Kirchner.
Inflation, a perennial problem in Argentina, was at 25% in 2017, the highest rate in Latin America except for Venezuela.
This year, the central bank has set an inflation target of 15% and has said it will continue to act to enforce it.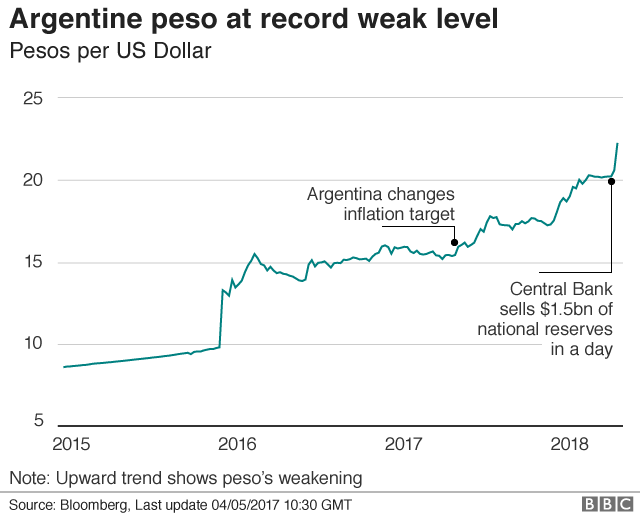 BBC News.