John Bercow's former private secretary has told Newsnight that he was bullied by the Speaker.
Angus Sinclair said he faced angry outbursts, undermining, obscene language, and mimicry from Mr Bercow, who also smashed a phone on his desk.
Mr Sinclair said he was paid £86,250 in 2010 as part of a deal that required him to sign a non-disclosure agreement.
Mr Bercow denies bullying - with a spokesman saying "there was no substance to any of the allegations".
Mr Sinclair, who has breached the terms of the non-disclosure agreement by speaking to Newsnight, said: "I thought to myself, it's in the public interest to know why I left.
"Yes, it breaks that non-disclosure agreement, but it's the truth. There was bullying."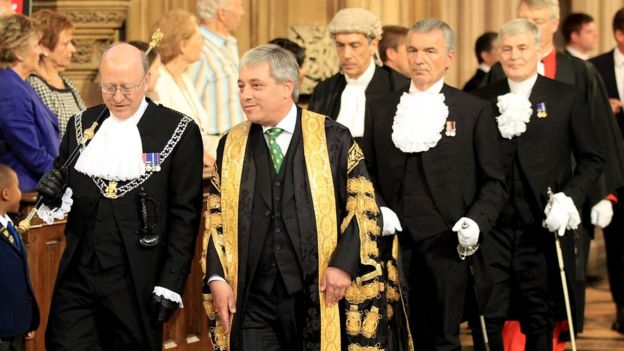 BBC News.