More than a thousand Hawaiians have been forced to flee their homes following a volcanic eruption.
Footage showed lava flowing through forested areas near the volcano and bursting out of roads just metres away from people.
After the eruption, authorities warned that "lava inundation" fire, smoke and additional earthquakes could follow.
An emergency proclamation releasing disaster funds has been signed by the Pacific island state's governor David Ige.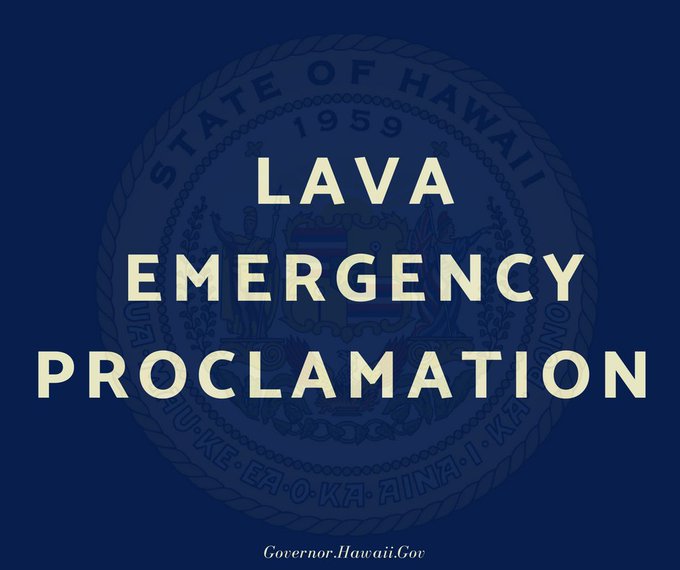 Mr Ige tweeted: "The danger is of such magnitude that it warrants preemptive and protective action in order to provide for the safety, health and welfare of the residents of Leilani Estates and surrounding areas."
The Hawaii County Civil Defence Agency reported "steam and lava emissions from a crack in Leilani Subdivision in the area of Mohala Street" following the eruption, prompting a mandatory evacuation of some 1,700 people.
The Civil Defence Agency urged those under mandatory evacuation orders to stay away, as fire authorities were detecting "extremely high levels of dangerous sulphur dioxide gas" in the zone.
"White, hot vapour and blue fume emanated from an area of cracking in the eastern part of the subdivision," the US Geological Survey (USGS) said.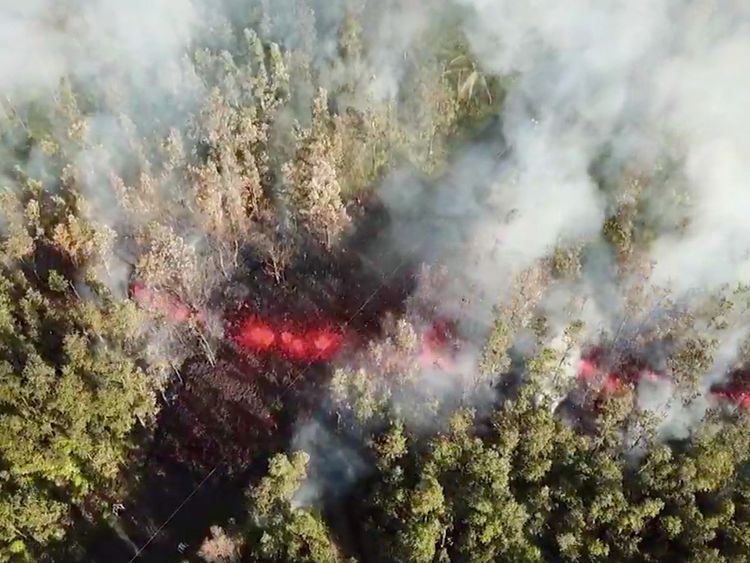 SKY News.