Arsene Wenger was given a guard of honour before his last home game in charge of Arsenal, before telling fans he would "miss" them.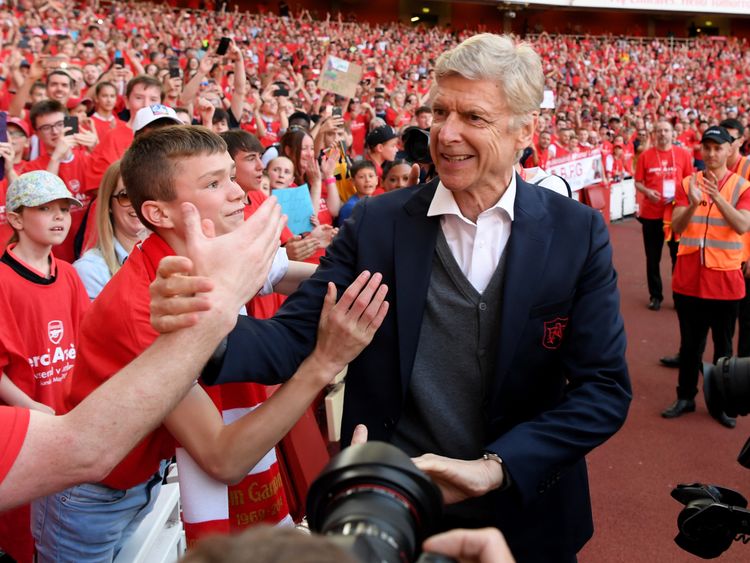 Welcomed back on to the pitch by rapturous chants of "there's only one Arsene Wenger", the football manager addressed the crowd.
"Thank you for having me for such a long time. I know that's not easy," he said. "Above all I am like you: I am an Arsenal fan. That means this is more than just watching football, it's a way of life. It is caring about the beautiful game, about the values that we cherish.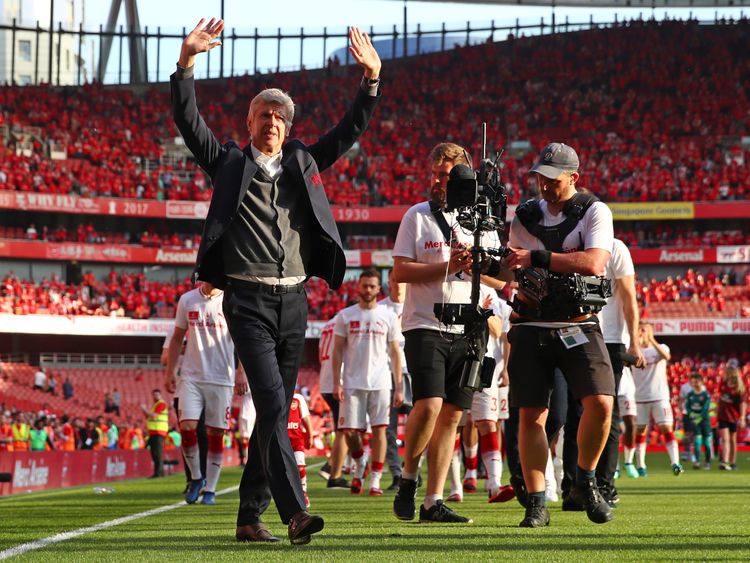 "I would like to thank everybody at the club who makes this club so special. I would invite you to really push to support the players and the staff who will remain behind me.
"For me these football players have a special quality, not only on the pitch but off the pitch. Please follow this team and support them next season because they deserve it.
"I would like to finish by saying I will miss you. Thank you all for being such an important part of my life. I hope to see you soon. Well done. Bye bye."
Wenger's departure comes after 22 years at the club, during which he won 10 trophies, including three Premier League titles.
SKY News.