US President Donald Trump has pardoned boxing's first black heavyweight champ, who was convicted in 1913 of taking his white girlfriend across state lines.
Joined in the Oval Office by actor Sylvester Stallone and boxer Lennox Lewis, Mr Trump said the move corrected a historic US wrong to Jack Johnson.
Johnson was arrested in 1912 with Lucille Cameron, a white woman who would later become his wife.
He was world heavyweight title holder from 1908 until 1915.
Mr Trump shook hands with current and former heavyweight champions at the White House during the announcement of the full pardon on Thursday.
Linda Bell Haywood, the maternal great-great niece of Jack Johnson, was also present.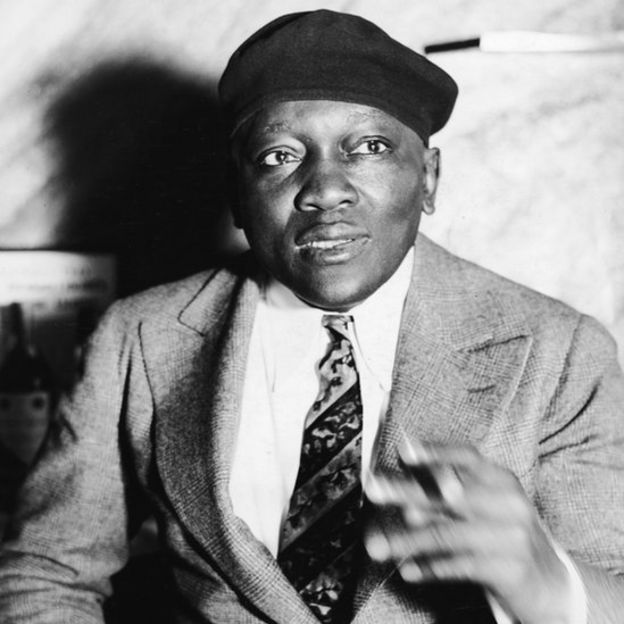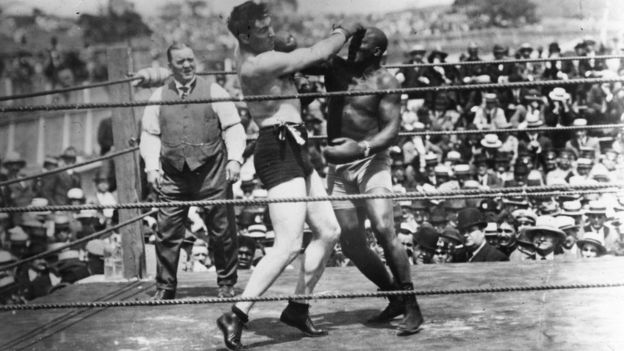 BBC News.