Hawaiians have been given face masks and told to take shelter after scientists warned the Kilauea volcano, which has destroyed homes, could become more violent within hours.
lava spreading into residential areas
.
Rocks the size of microwaves have been shooting out of the volcano in the biggest eruptions for almost a century.
On Thursday, the volcano spewed ash nearly six miles (9km) into the sky.
Scientists are warning this could be the first in a string of more violent explosive eruptions, with the next possibly occurring within hours.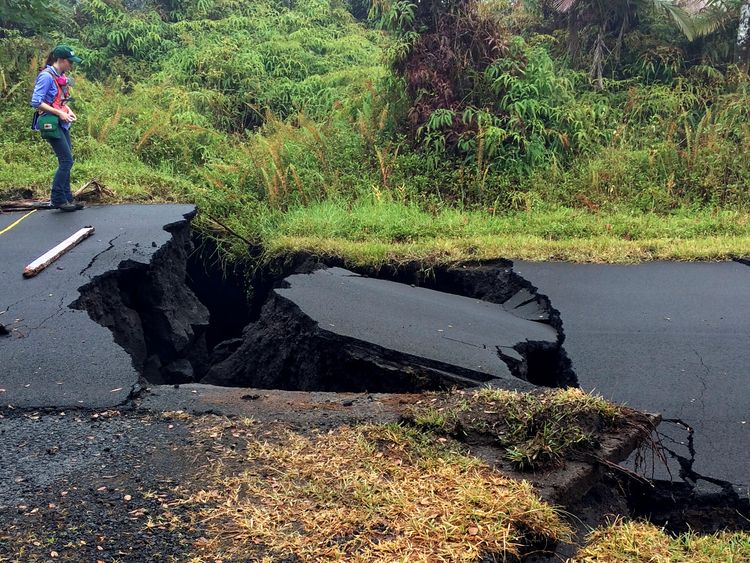 "We may have additional larger, powerful events," US Geological Survey geologist Michelle Coombs told a news conference in Hilo.
Geologists say boulders the size of cows could be hurled from the summit if the explosions continue to strengthen.
Kilauea's falling lava lake has likely descended to a level at or below the water table, allowing water to run on to the top of its lava column and create steam-driven blasts, they said.
Thousands of masks for protection against rising ash levels have been handed out.
SKY News.