North Korean leader Kim Jong Un has met South Korean President Moon Jae-in for the second time in a month - with the pair sharing an embrace.
South Korean officials have said the pair discussed carrying out the peace commitments agreed in their first summit last month, as well as Mr Kim's potential meeting with US President Donald Trump.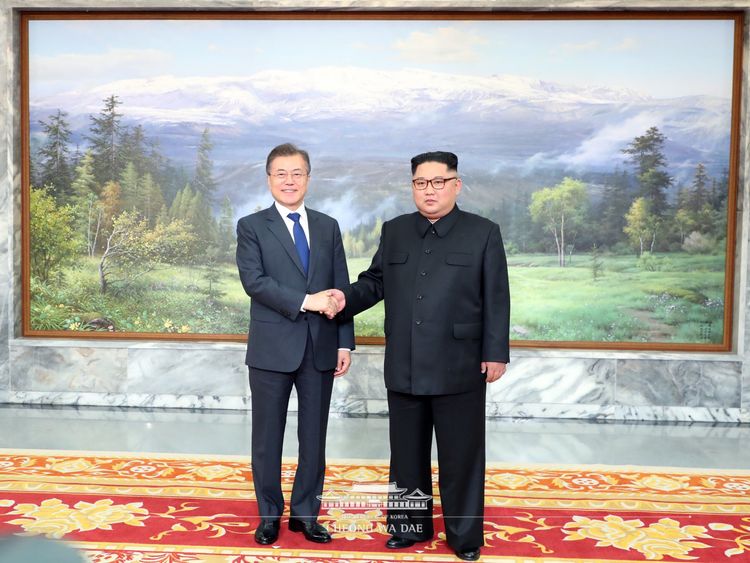 It follows a whirlwind 24 hours which saw Mr Trump cancel his highly anticipated meeting with the North Korean leader, which was due to take place on 12 June.
However, the US president later tweeted that the summit could be back on and held in Singapore as originally planned - with Seoul expressing relief that the prospect of talks had been revived.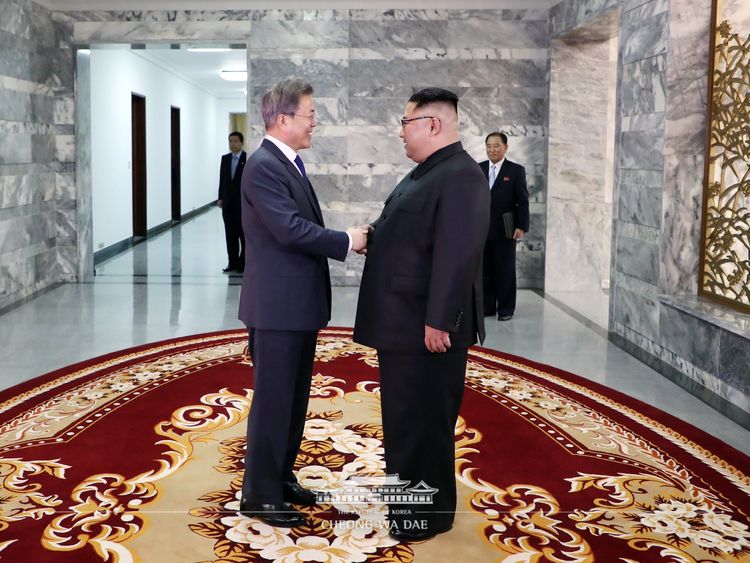 The Blue House, South Korea's presidential office, said in a statement: "They exchanged views and discussed ways to implement the Panmunjom Declaration and to ensure a successful US-North Korea summit."
Pictures from the summit show Mr Moon and Mr Kim shaking hands as well as embracing, and reveal Mr Kim brought along his sister, Kim Yo Jung.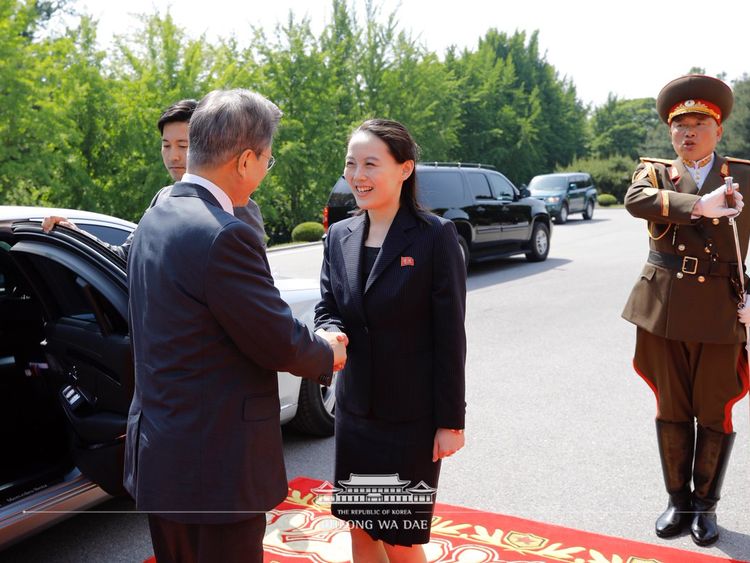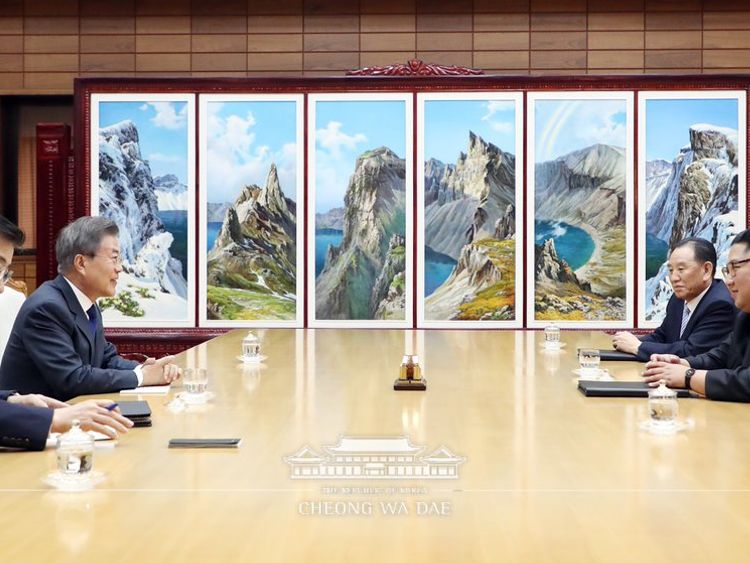 SKY News.