Three Americans jailed in North Korea have been released and are heading back to the US.
The President said he would meet the three released prisoners when they land in the US on Thursday morning.
He tweeted: "I am pleased to inform you that Secretary of State Mike Pompeo is in the air and on his way back from North Korea with the 3 wonderful gentlemen that everyone is looking so forward to meeting.
"They seem to be in good health. Also, good meeting with Kim Jong Un. Date & Place set."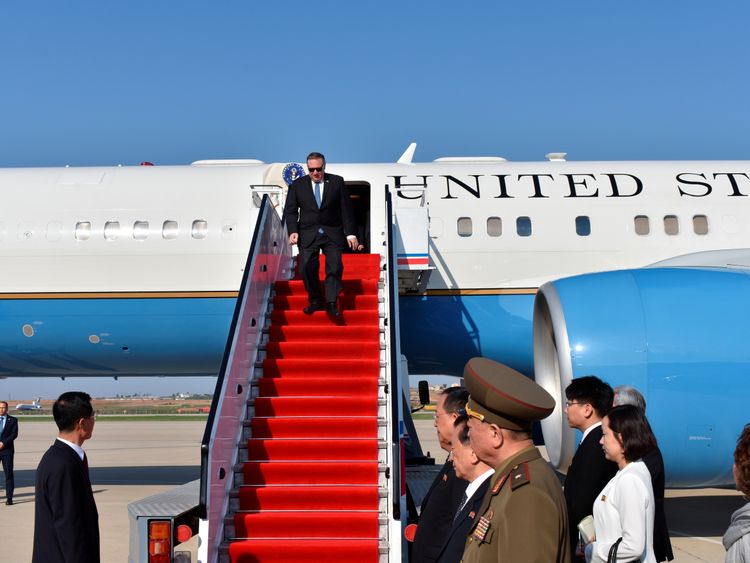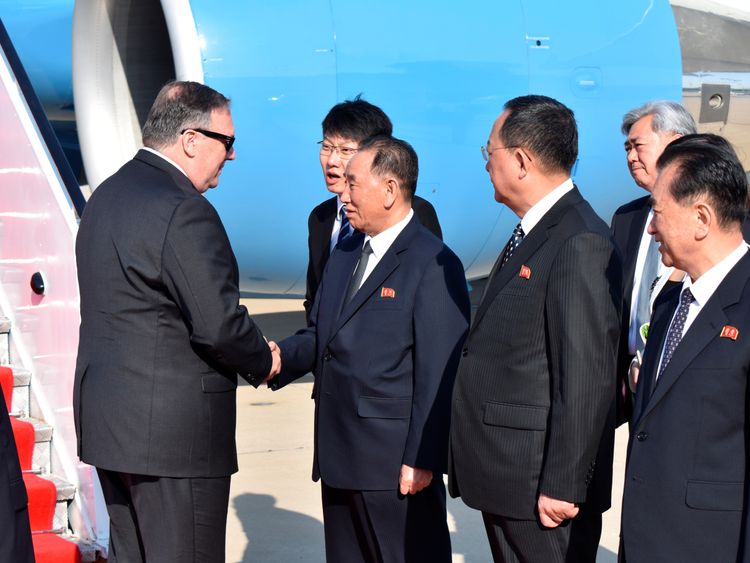 Mr Trump added: "Secretary Pompeo and his 'guests' will be landing at Andrews Air Force Base at 2:00 A.M. in the morning. I will be there to greet them. Very exciting!"
The prisoners - Kim Dong Chul, Kim Hak Song and Tony Kim - were accused by North Korea of anti-state activities.
Their plane is currently at Yokota base in Japan, before later continuing the trip home.
All three appeared to be in good health and were able to walk without help, the White House said.
Kim Dong Chul, a South Korea-born pastor, was arrested in 2015 and accused of spying.
A year later, he was sentenced to 10 years' hard labour.
The two other men were working at Pyongyang University of Science and Technology, founded by evangelical Christians from overseas, when they were arrested last year and accused of "hostile acts".
Tony Kim's family said in a statement they were "very grateful" that he and the other prisoners had been released.
SKY News.