Hotter and faster lava flows with higher levels of toxic gas could soon hit Hawaii's big island, volcano experts have warned.
Homes have already been destroyed by lava and 1,900 people evacuated in Puna district after 15 large cracks opened up eight days ago on Kilauea's eastern flank.
A lava lake at the summit is draining inside the volcano, with the magma running underground, and scientists believe it could burst to the surface producing hotter, faster-moving lava.
"What will take a turn for the worse in terms of hazard is if hotter, fresher magma makes it to the surface, and that could be what is coming," said Hawaiian Volcano Observatory lead scientist Tina Neal.
"Once a new batch of hotter, gassier magma makes it to the surface we might see larger, higher eruption rates."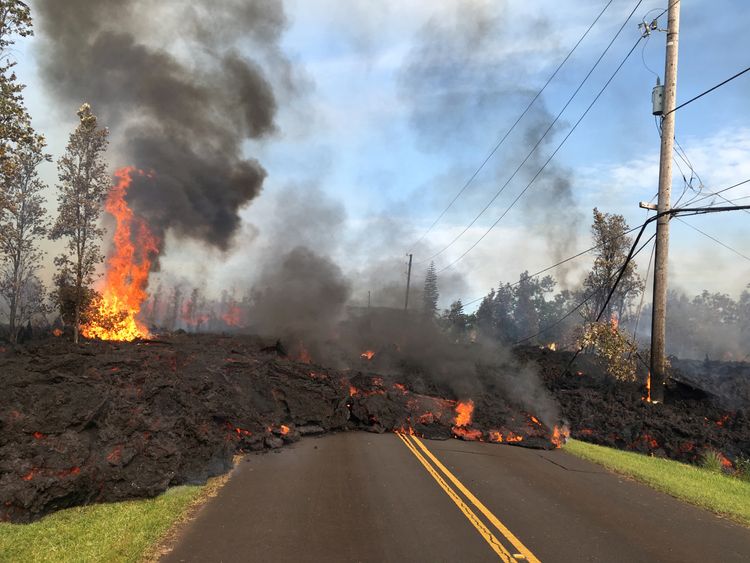 SKY News.