Tony the Tiger, the Milky Bar Kid and the Honey Monster should be banned from promoting sugary snacks, MPs have said.
A third of children are overweight or obese by the time they leave primary school, according to
official figures
.
TV chef and campaigner Jamie Oliver told the committee that cartoons and superheroes should not be used to "peddle rubbish" and warned Theresa May to act now as "the future of the NHS is at stake".
The committee's latest report into childhood obesity also recommends that supermarkets be forced to remove unhealthy snacks from the end of aisles and checkouts, and that junk food price promotions be restricted.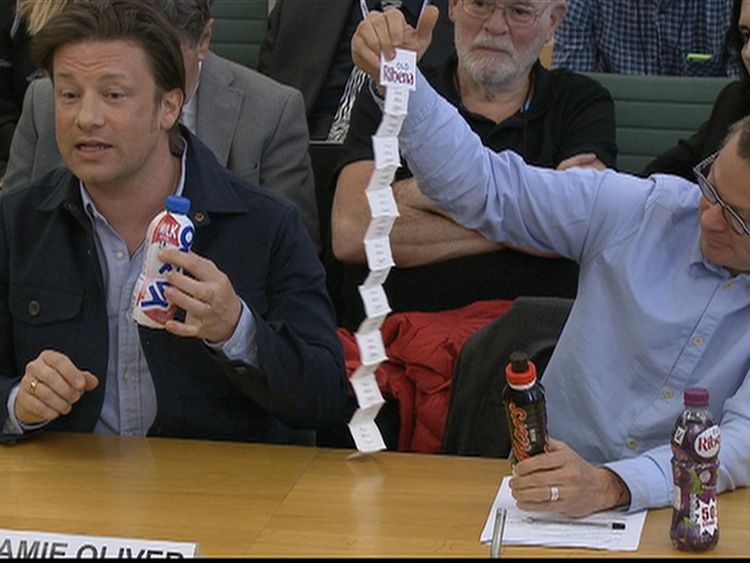 SKY News.