The U.S. Senate voted to confirm President Donald Trump's choice for CIA Director Gina Haspel Thursday after months of rigorous debate from lawmakers.
Senators voted to confirm Haspel 54-44 on the Senate floor. The vote came after a group of senators on the Senate Intelligence Committee voted against Trump's pick to lead the CIA Wednesday.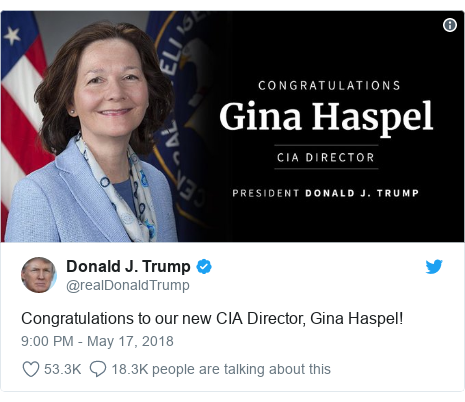 Haspel faced scrutiny throughout her confirmation process due to the fact that she had been previously appointed to oversee "enhanced interrogation methods" for the agency during former President George W. Bush's administration.
BBC News.