Vladimir Putin has been sworn in for his fourth term as President of Russia at a ceremony in Moscow.
He has pledged new economic reforms that would boost living standards across Russia.
"We must use all existing possibilities, first of all for resolving internal urgent tasks of development, for economic and technological breakthroughs, for raising competitiveness in those spheres that determine the future," he told thousands of guests.
"A new quality of life, well-being, security and people's health - that's what's primary today."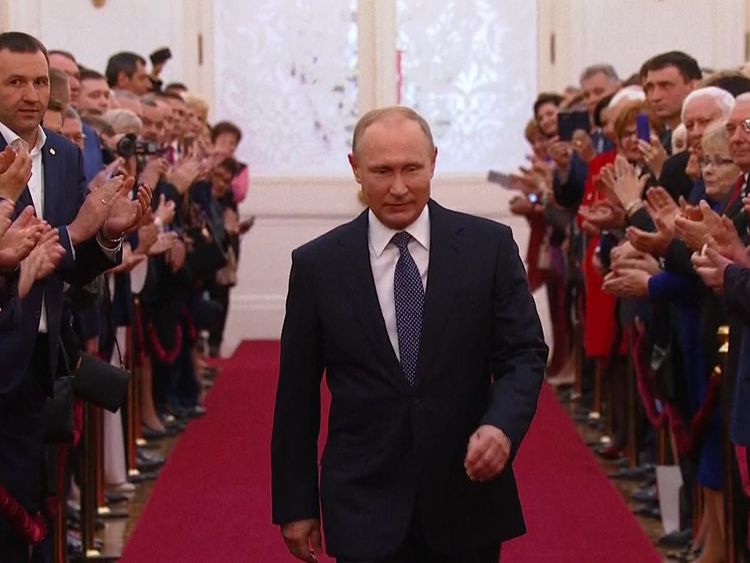 SKY News.