A military hat belonging to Napoleon, said to have been salvaged from the battlefield after his 1815 defeat at Waterloo, is due to be auctioned in Lyon later on Monday.
The former French emperor was renowned for his "bicorne" hats, so-called because they had two points.
Napoleon's battle garb has become a focus for collectors over the years.
The red cloak he wore at Waterloo belongs to the Queen and has been in the Royal Collection since 1837.
The ankle-length, embroidered cloak was worn by Napoleon on the night before the French defeat and was looted from his carriage after the victory by Allied troops.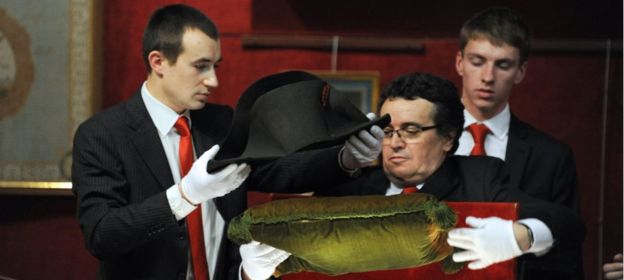 BBC News.