Argentina legend Diego Maradona said he was "fine" after being seen by a doctor during the team's World Cup victory over Nigeria on Tuesday.
The 57-year-old, who captained Argentina to World Cup victory in 1986, said his "neck hurt a lot".
Maradona posted a picture on social media showing medical staff with him at half-time of the 2-1 victory, but denied he had been taken to hospital.
"I want to tell everyone that I am fine," his Instagram post read.
"I was checked by a doctor and he recommended me to go home before the second half, but I wanted to stay because we were risking it all. How could I leave?"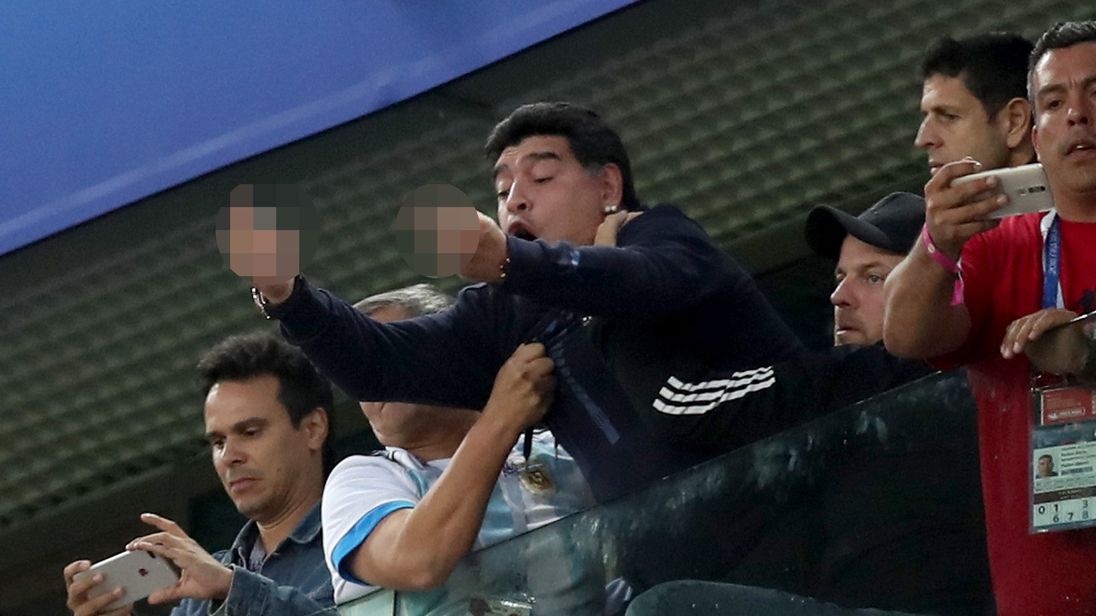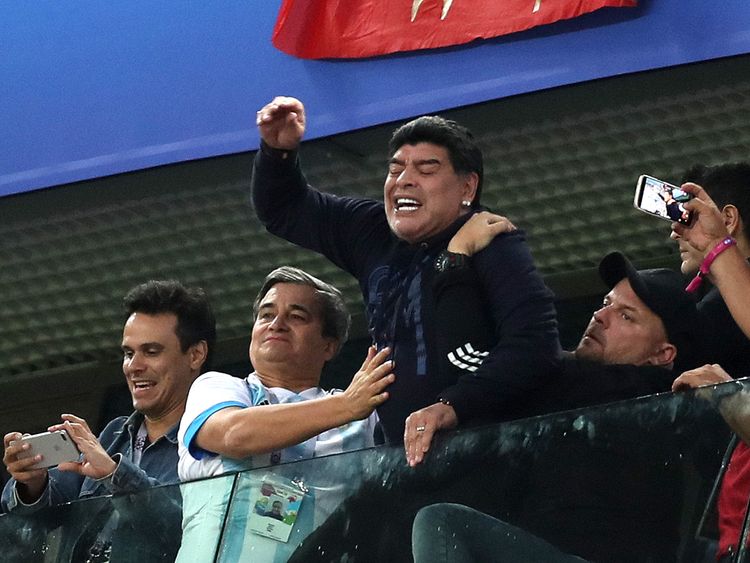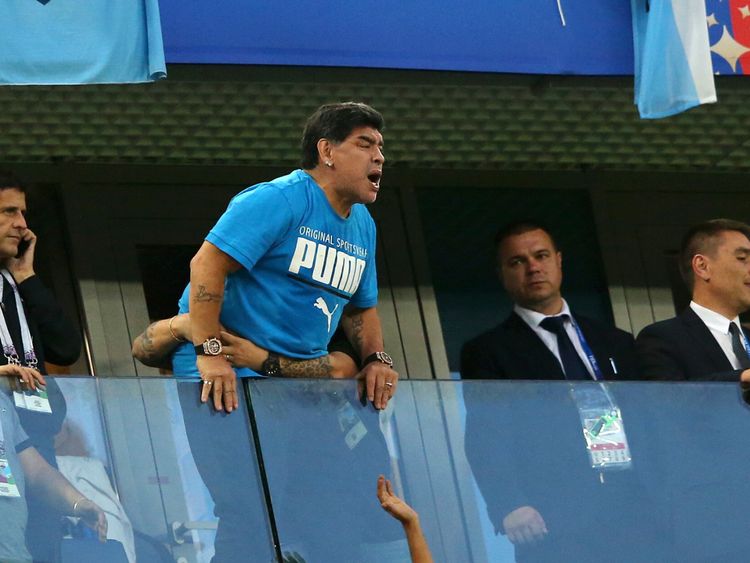 BBC News.