The carbon dioxide shortage will start affecting some supplies to supermarkets this weekend, the Food and Drink Federation has warned.
CO2 is used to stun farm animals, put fizz in carbonated drinks and is used in packaging, but is in short supply.
Federation chief executive Ian Wright said carbon dioxide supplies were not expected to resume until next week.
He said that while stocks would not run out, "choice will be eroded".
Mr Wright told BBC Radio 4's Today programme: "We will see fewer chicken dishes, fewer pork and bacon dishes.
"We'll see probably less carbonated drinks and certainly bakery and other things that benefit from what's called modified atmosphere packaging, which is plastic packaging with a tray underneath and a dish of food in them."
A number of companies have reported disruption to production because of the shortage.
Warburton's, the UK's biggest producer of crumpets, said it has been forced to halt production at two of its four plants.
The company uses carbon dioxide to give its crumpets a longer shelf life and prevent mould.
The British Retail Consortium said: "We are aware of specific pressures in some areas such as carbonated soft drinks, beer, British chicken and British pork but the majority of food products are unaffected and retailers do not anticipate food shortages. However, it is likely that the mix of products available may be affected."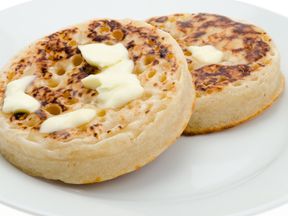 BBC News.