Eight people have been injured after a taxi drove into a crowd of people including Mexico World Cup supporters in central Moscow.
But video footage posted on social media showed the yellow Hyundai taxi swerve violently out of a line of stationary traffic, mount a pavement and collide with pedestrians.
The vehicle then drove for around 10m (30ft), knocking people over, before hitting a traffic sign.
The driver then ran away from the car, but was tackled by bystanders.
Police in the Russian capital said a criminal investigation had been opened into a suspected violation of the traffic code following the accident near Red Square.
In a post on Twitter, Moscow mayor Sergei Sobyanin said: "There was an unpleasant incident with a taxi. The driver lost control of the vehicle."
In a statement, Moscow's city healthcare department said seven people were in a satisfactory condition and one woman was seriously injured.
The Mexican embassy in the city said two Mexican women had suffered slight injuries. Among the others hurt were a Ukrainian and two Russian citizens, according to TASS news agency.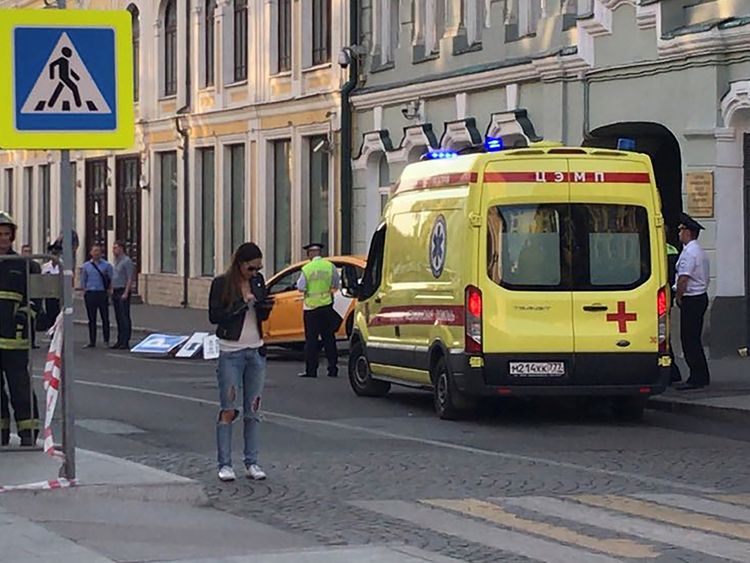 SKY News.