Two Charlton Athletic footballers have been taken to court in handcuffs over an alleged sex assault on a British tourist at a hotel in Ibiza.
The League One players, both aged 20, were arrested on Tuesday after the parents of a 19-year-old holidaymaker took her to police to lodge a formal complaint.
A third man, not believed to be a footballer, has also been arrested in connection with the alleged incident, but did not appear in court with the pair in Ibiza.
The teenager was allegedly attacked at a hotel in Cala de Bou, near the resort of San Antonio.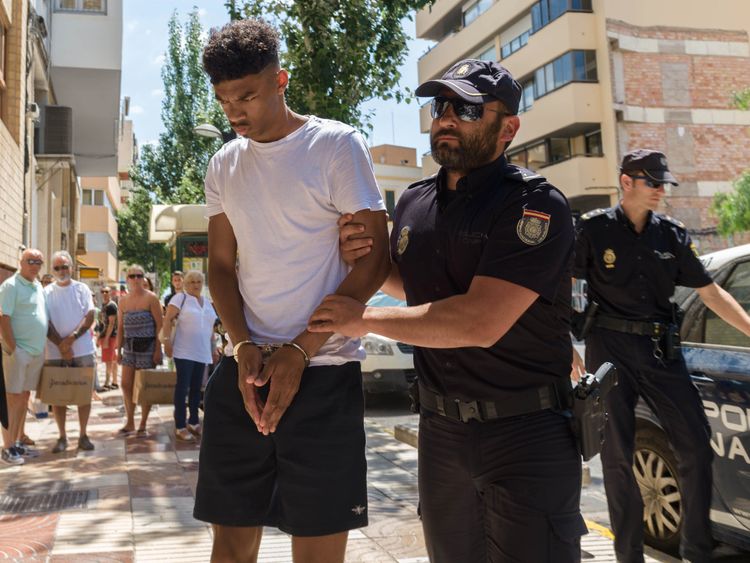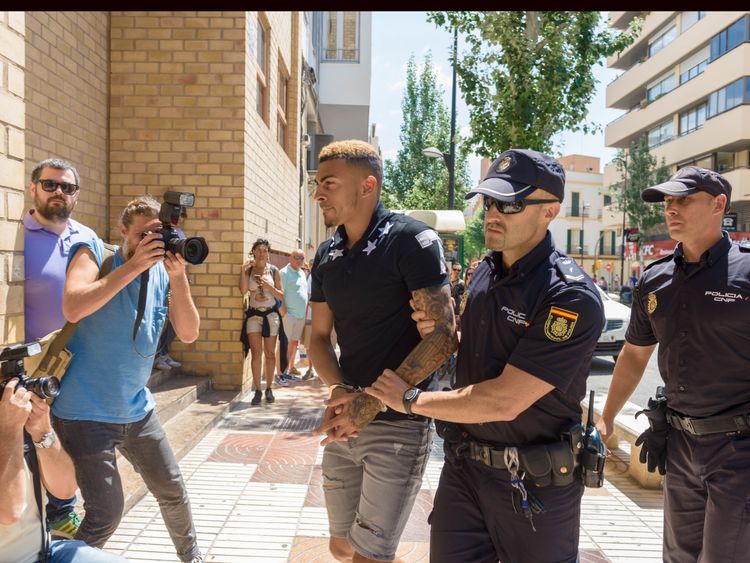 Ahearne-Grant, who was born in Greenwich, south east London, is a forward who signed with Charlton as a 17-year-old in September 2014.
He has made more than 60 appearances for the club and has played for England at U17, U18 and U19 levels.
Hackett-Fairchild, a striker from Redbridge, made his professional debut with Charlton last August last year, and scored two goals in 12 appearances.
SKY News.