A fire has torn through Iraq's largest ballot warehouse, ahead of a controversial recount prompted by allegations of fraud.
Firefighters were struggling to stop the flames even two hours into the blaze, as staff ran back and forth from the warehouse carrying blue and white ballot boxes.
Iraq's election,
held on 12 May
, was won by a coalition led by populist Shiite cleric Moqtada al-Sadr, in a surprise result that pushed out political establishment figures.
But the results have been marred by allegations of fraud, levelled by veteran politicians fronted by Salim al-Juburi, the parliamentary speaker.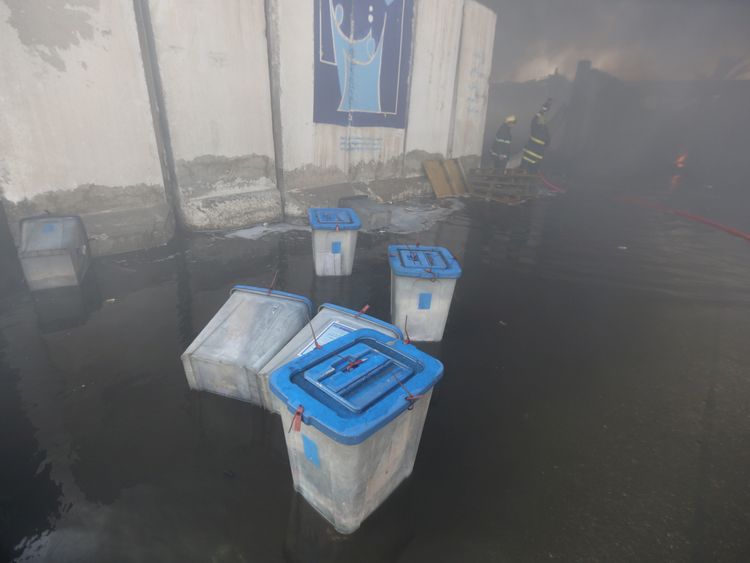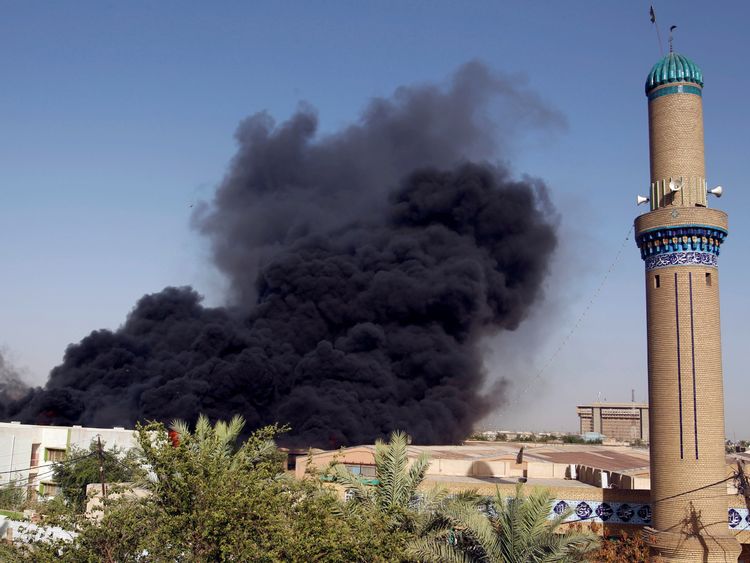 SKY News.