Italy has sworn in an anti-establishment government headed by a political novice who has never held public office before, following almost three months of political drama.
The deal ends a deadlock that followed an inconclusive election on 4 March
.
In Rome's gilded Quirinale Palace, President Sergio Mattarella swore in 18 new ministers including anti-establishment figures, right-wingers and some technocrats.
Promoting an "Italy first" agenda that has alarmed the European political establishment, the government aims to cut taxes, boost welfare spending and overhaul European rules on budgets and immigration.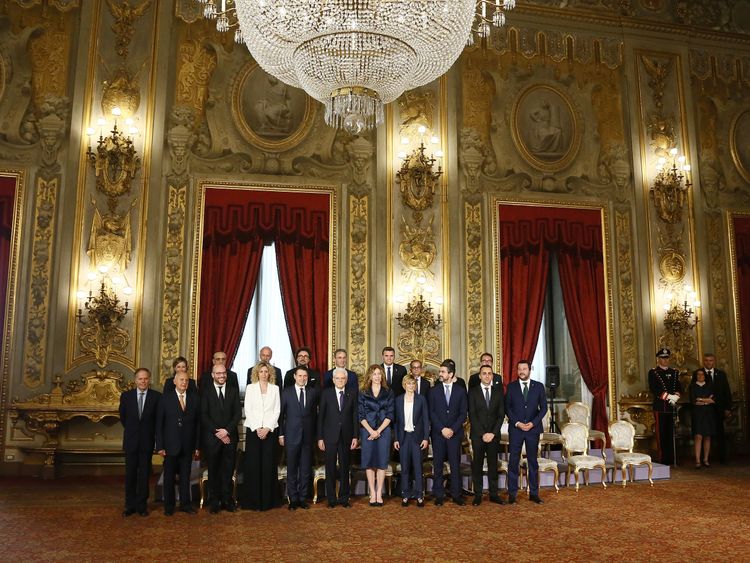 SKY News.