In scenes that would have seemed impossible a few days ago, members of the Afghan Taliban have been embracing Afghan security forces amid a three-day ceasefire called to mark Eid.
President Ashraf Ghani has extended the government's ceasefire and called on the Taliban to do the same.
The government has also released some Taliban militants from jail.
However 20 people died in a suicide attack on one gathering of Taliban and government officials in Nangarhar.
Taliban members and local residents were among the victims of the attack, carried out by a suicide attacker on foot, Nangarhar province spokesman Attaullah Khogyani told the BBC.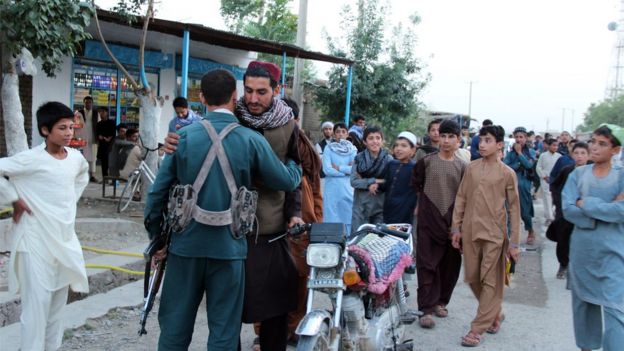 BBC News.