Nike is back in fashion in North America with a 3% rise in sales in the most recent quarter, propelling shares to a record high on Friday.
It was the first quarterly year-on-year increase for the US sportswear company in the vital North American division in more than a year.
Nike also said that sales growth this year would be better than previously expected.
"We have momentum," chief executive Mark Parker said.
Nike said total revenues rose 13% to $9.8bn, also better than analysts had forecast.
While North America is the most important region for the firm and accounts for about 40% of revenues, international business is fuelling growth.
In the most recent quarter, the biggest rise in sales was in Greater China, where revenue soared 25% year-on-year.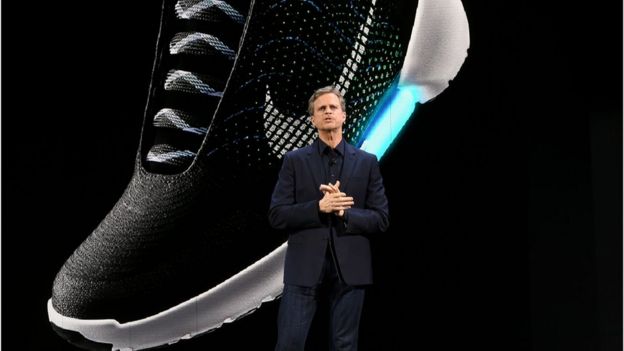 BBC News.