Bundles of decaying Second World War bank notes stashed away in case of Nazi invasion have been discovered under the floorboards of an old clothes store.
The hoard of £1 and £5 notes adds up to about £30,000, which is the equivalent of more than £1m today.
Bradley Gowns - which had a flagship store in Chepstow Place, London - had a number of famous clientele, including members of the royal family and Winston Churchill.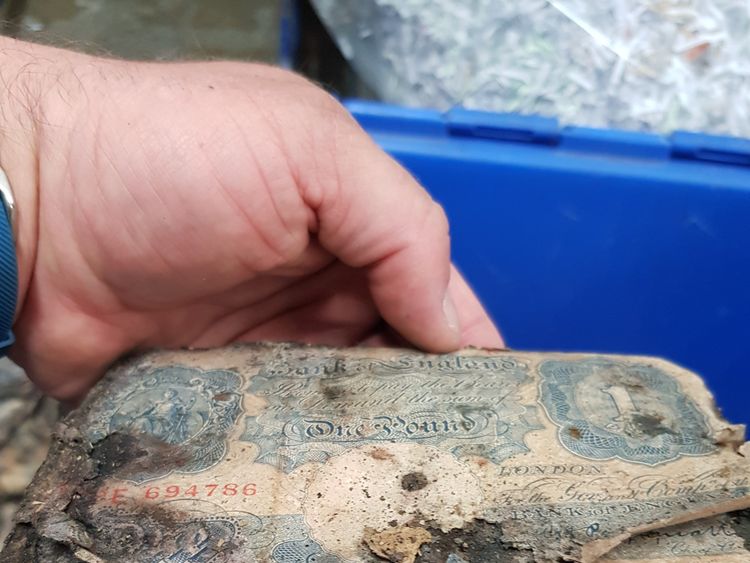 SKY News.