Fire crews are continuing to battle "a rapidly developing and aggressive fire" on moorland across Lancashire.
A major incident was declared when strong winds caused two large fires to merge close to major communication masts.
Police told walkers and motorists to stay away from the scene at Winter Hill and Scout Road near Bolton.
More than 100 firefighters from around England are tackling the fire, Lancashire Fire service said.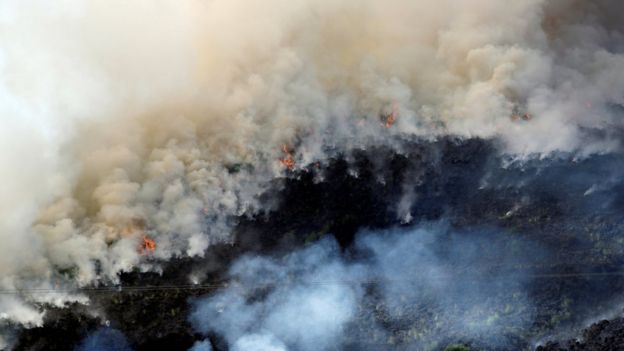 It comes as crews from across the country also joined firefighters and the Army combat a blaze 30 miles away at Saddleworth Moor in Greater Manchester, which started a week ago.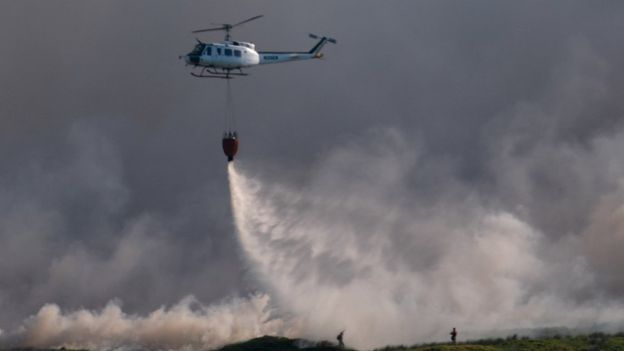 BBC News.