Passengers are experiencing four-hour delays at Eurotunnel because of "extreme" weather conditions.
At Stansted, restrictions placed on flights overnight due to thundery weather have had a knock-on effect into the morning, leading to delays and cancellations.
A Eurotunnel spokesman said: "Waiting time due to restricted shuttle capacity caused by the extreme and prolonged high temperatures.
"Ticket sales for travel today currently unavailable.
"The prolonged and unprecedented temperatures in the South East of England are affecting the air conditioning on board our shuttles. Due to the high level of traffic booked, we are currently unable to check-in any customers arriving more than two hours before their booked crossing time.
"We strongly recommend that you stock up with water and take a comfort break prior to arriving at our Folkestone Terminal."
At 11am, a new update told people to expect delays of two-and-a-half hours, for low-sided vehicles, and four hours for high-sided ones.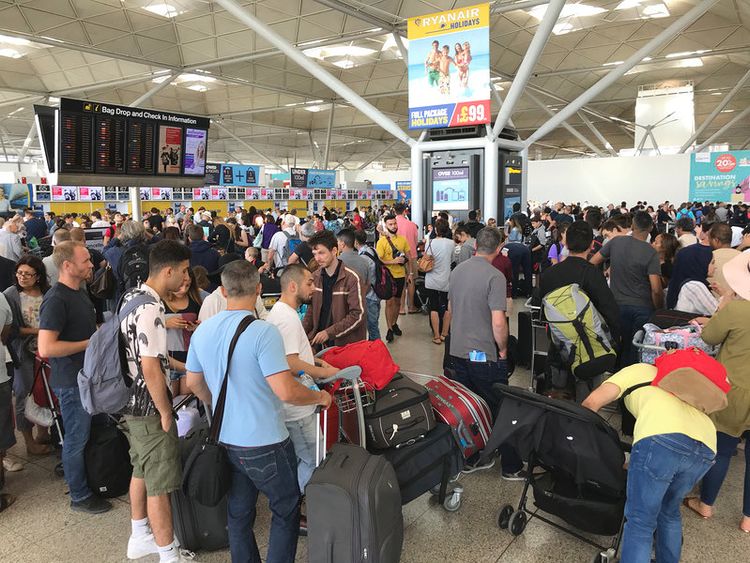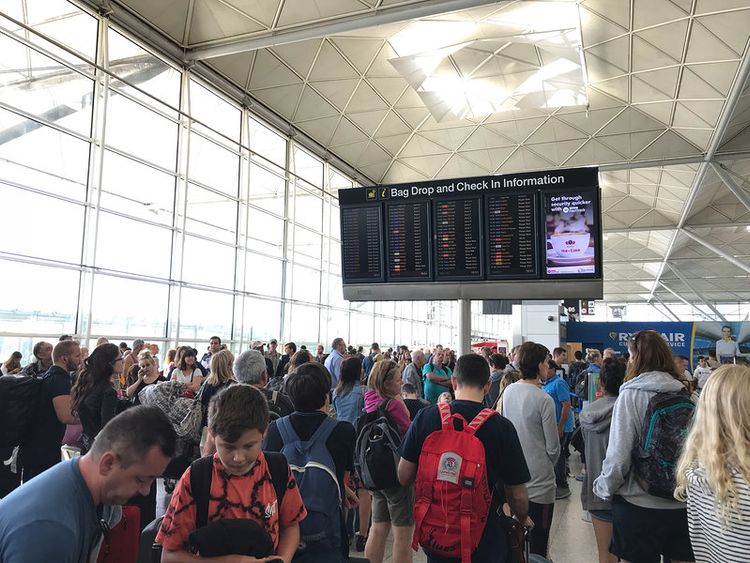 SKY News.