Dozens of people have died as torrential rain and widespread flooding continues to cause chaos in Japan, according to reports.
Video from Okayama showed brown water engulfing residential areas with some people fleeing to rooftops and balconies, trying to catch the attention of hovering rescue helicopters.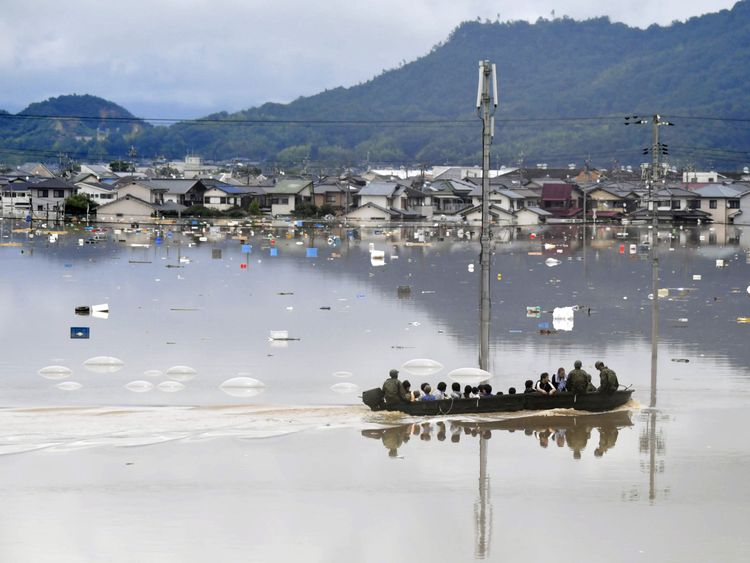 Officials from the city said a man caught in a landslide had died and six others were missing. In a statement they said 360,000 people had been told to evacuate the area.
NHK said water had risen as high as 4.9m (16ft) in the worst-hit areas where cars were seen left in pools of water.
According to the Kyodo news agency, one person died in a landslide in Hiroshima, which had set off a fire. It also reported the body of a child was found nearby.
Another woman reportedly died in her home in Hiroshima after it was buried in a mudslide.
SKY News.