Hundreds of people are missing and an unknown number feared dead in Laos after a hydropower dam under construction collapsed.
Boats have been brought in to help evacuate people as water levels rise, according to ABC Laos news, with reports the flash flooding has left more than 6,000 people homeless in six villages in the southeast Asian country.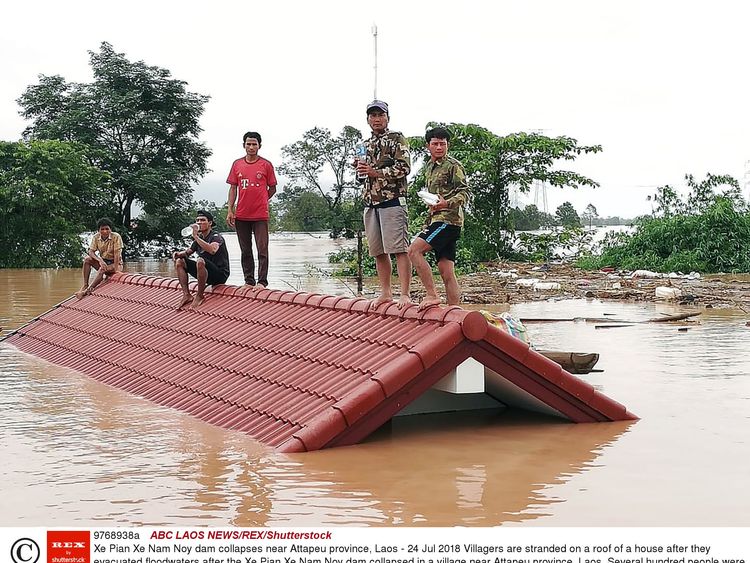 The portion of the dam that collapsed on Monday is reported to be a "saddle dam", an auxiliary structure used to hold water beyond what is held by the main dam.
A spokesman for the one of the companies involved in the project said heavy rain and flooding caused the collapse. He said the firm was co-operating with the government to rescue villagers.
"We do not have any formal information yet about any casualties or how many are missing," an Attapeu official told the AFP news agency on condition of anonymity, adding that there was no phone signal in the region.
"We sent rescue teams who will help them and provide basic assistance first," the official added.
The Red Cross has staff and volunteers on the ground helping with the response to the disaster, with the organisation saying it has "caught everyone unawares".
The $1.2bn (£915m) dam is part of a project by Xe-Pian-Xe Namnoy Power Company, a joint venture which is also known as PNPC.
SKY News.