There are "serious indications" a wildfire near Athens that has killed more than 80 people was arson, authorities say.
The blaze struck coastal villages popular with holidaymakers.
Most people fled to the safety of the sea with just the clothes on their backs.
Survivors spoke of harrowing scenes including entire families burned alive in their homes.
"We were alone, there was nobody to help us. Everybody did what they thought they had to do to survive on their own," resident Evi Kavoura said.
"I feel a pain in my heart, a very heavy load."
The search for more victims continued on Thursday as authorities confirmed the number of dead had risen to 82.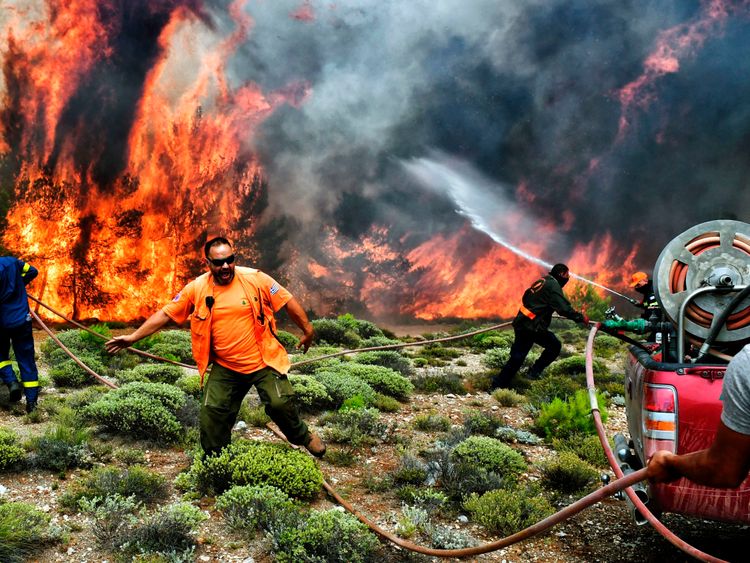 SKY News.