Tesco is aiming to tie-up a "strategic alliance" with Carrefour in France in a move aimed at cutting costs which can then be passed on to customers.
a proposed merger
.
Competition is fierce - with the "big four" chains, including Morrisons, battling to fend off the huge growth of discounters such as Aldi and Lidl at a time when the wider retail sector has been suffering the effects of higher costs and tighter shopping budgets.
Tesco said: "The alliance will cover the strategic relationship with global suppliers, the joint purchasing of own brand products and goods not for resale. It will be governed by a three-year operational framework.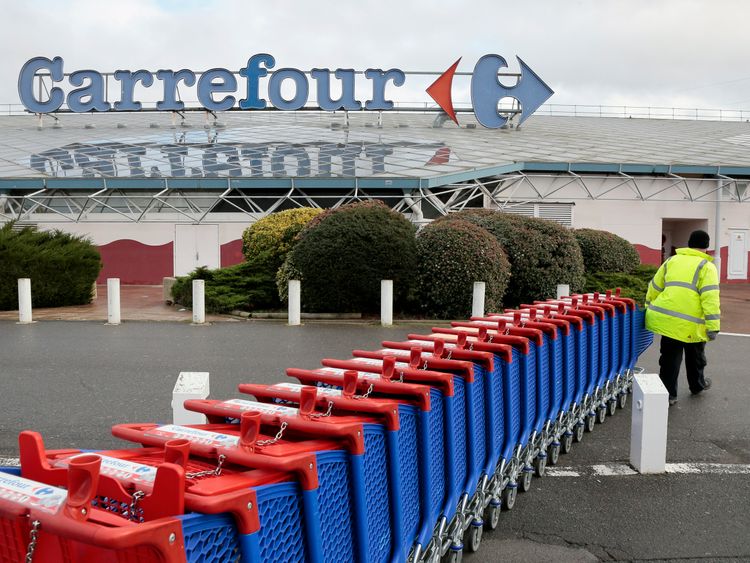 "The alliance will enable both companies to improve the quality and choice of products available to their customers, at even lower prices thereby enhancing their competitiveness."
Fresh food products are not covered by the potential deal.
The firms,
no strangers to price backlashes from suppliers
over the years, moved to distance themselves from any suggestion the alliance would leave them disadvantaged.
The statement continued: "This agreement will also allow both companies to strengthen their relationships with their suppliers and create significant opportunities for those suppliers.
"Each company will continue to work with supplier partners at a local and national level."
Tesco boss Dave Lewis said: "I'm delighted to be entering into a strategic alliance with Carrefour.
SKY News.