Tens of thousands of people gathered to watch 103 aircraft fly over central London to mark the centenary of the RAF.
The display, which included Spitfires, Hurricanes, a Lancaster bomber and the first public appearance in the UK of the F-35 Lightning stealth fighter, was the largest flypast over the capital in 10 years.
A huge crowd packed into The Mall to witness the spectacle.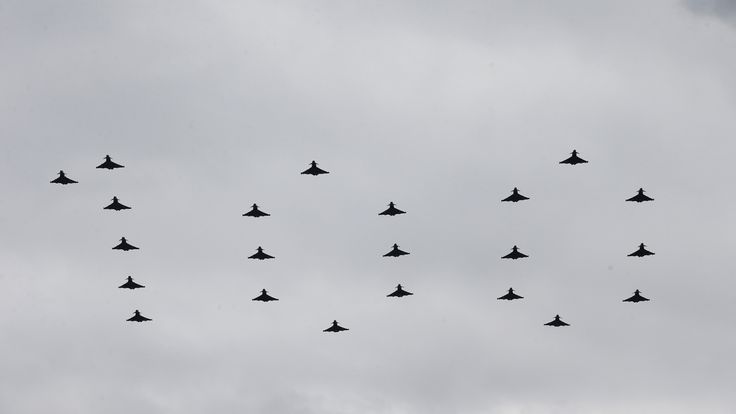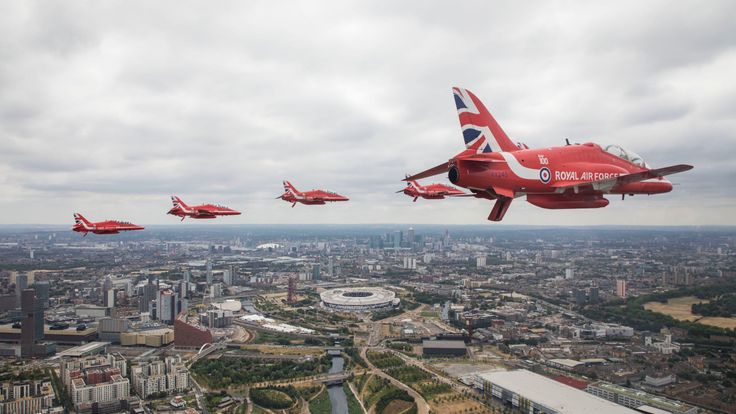 The Royal Family were among those to watch the spectacle.
New royal Meghan took part in her first balcony appearance as she joined Harry, William, Kate and the other senior members of the family at Buckingham Palace.
Earlier, the Queen praised the Royal Air Force for its "tenacity, skill and gallantry" as she handed the organisation its new colour - a type of military flag or standard.
She said: "Presenting the Royal Air Force with a new Queen's Colour provides an opportunity to congratulate the service for your remarkable contribution to defence over the last 100 years.
"Tenacity, skill and gallantry have been your hallmarks as you helped safeguard freedom and security in many parts of the world.
"I remember the Battle of Britain being fought over the skies above us and we shall never forget the courage and sacrifice of that time."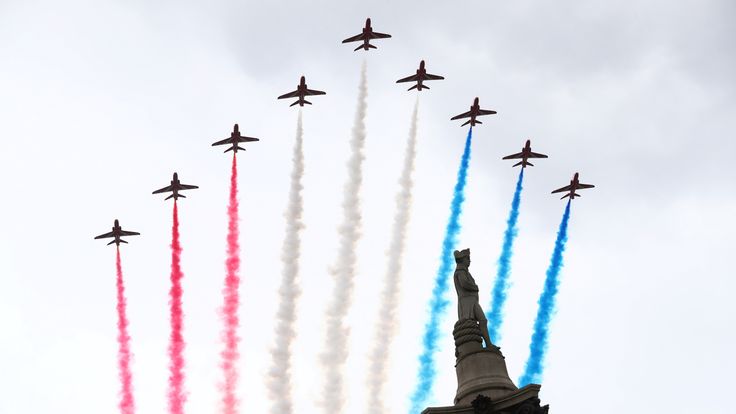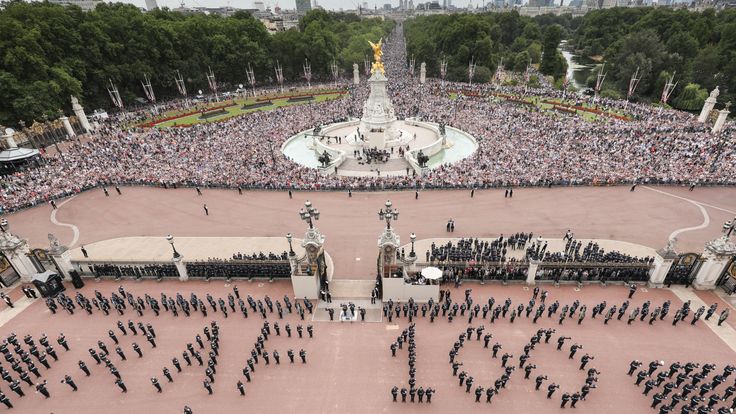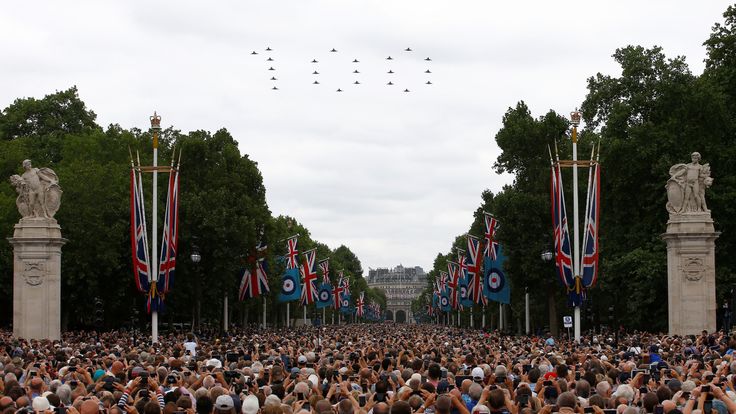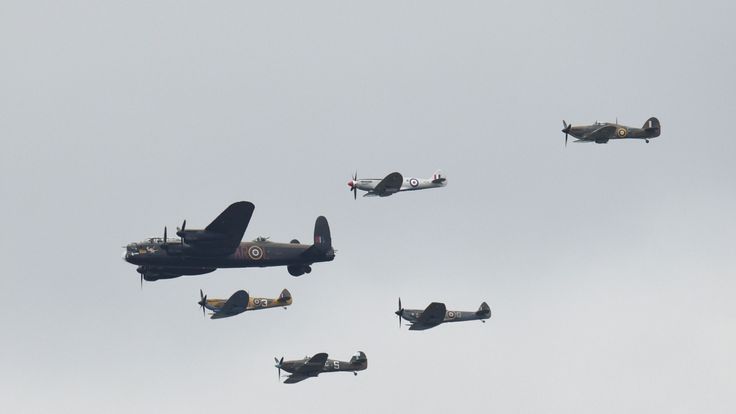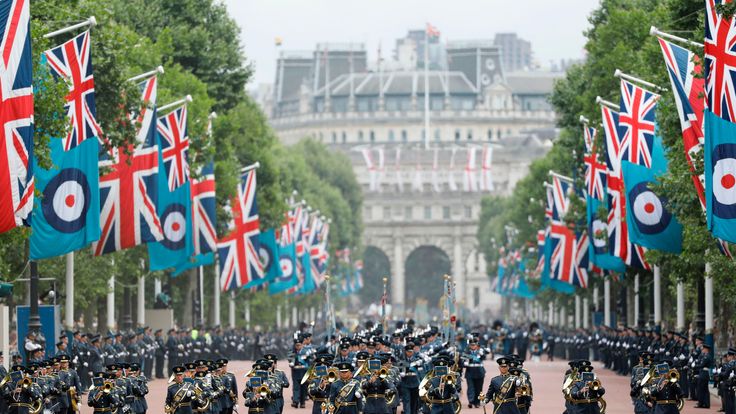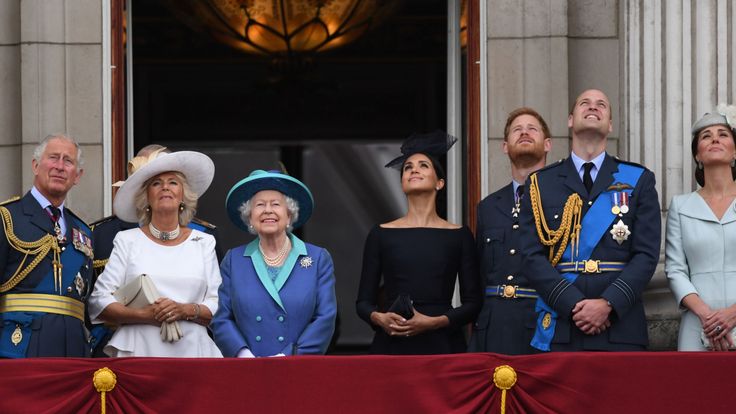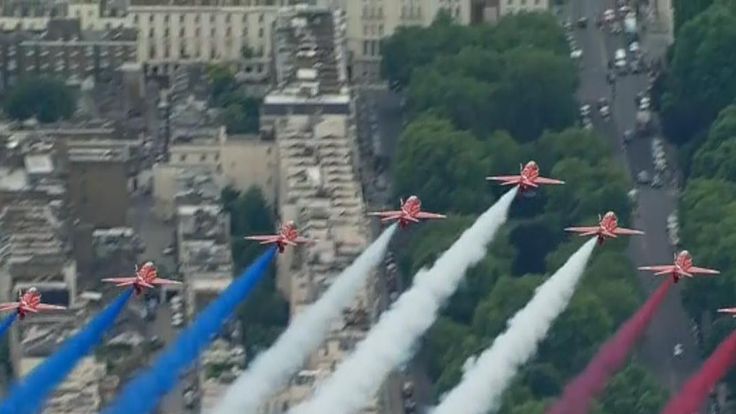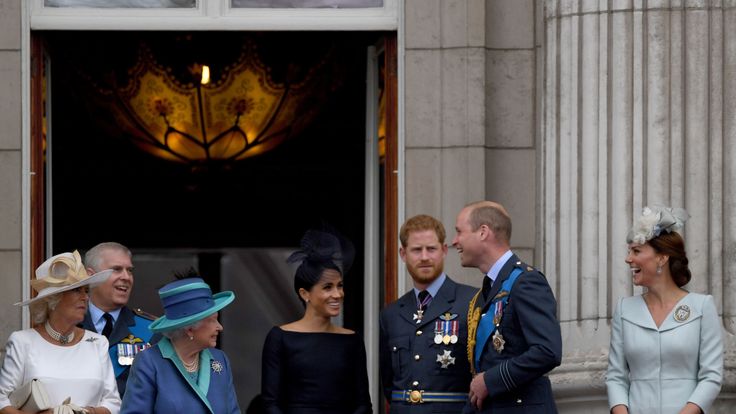 SKY News.