Two people are dead and 12 others injured, including a child, after a gunman opened fire outside a restaurant in the Canadian city of Toronto.
Police said the gunman died after an exchange of fire with officers in Bowden Street, after which he fled.
He was found dead on Danforth Avenue. Officers from the city's special investigations unit believe he was 29 years old.
A nine-year-old girl is reported to be in a critical condition.
Witnesses told the Toronto Star that a man had fired a gun multiple times, some estimating that he fired up to 20 shots.
Shortly after the shooting, Police Chief Mark Saunders said it was not random and he did not rule out terrorism as a motive.
"Other than the shooter, we have a young lady that is deceased right now, and we have a young girl - I believe eight or nine years old - that is in critical," he said.
"We are looking at all possible motives... and not closing any doors."
The gunman died after an exchange of gunfire with police, officials said. It is not clear if he shot himself.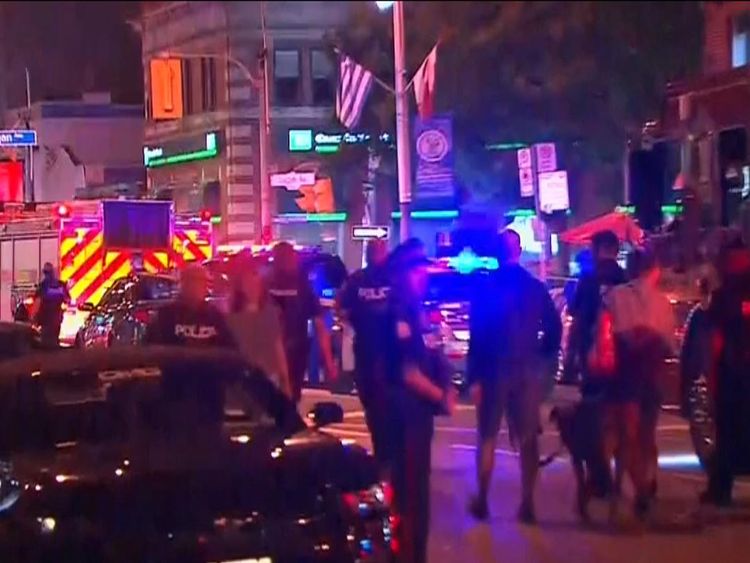 The injured have been taken to various hospitals and an unconfirmed number of people are being treated at the scene.
Several blocks have been cordoned off.
Toronto councillor Paula Fletcher said the gunman was "disturbed" and the shooting was not gang related.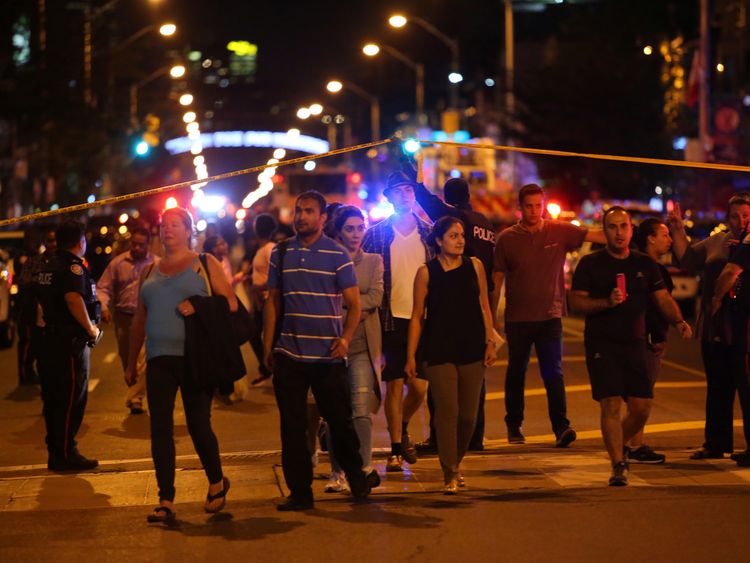 SKY News.