The takeover battle for Sky plc, the owner of Sky News, took another turn this evening when 21st Century Fox, one of the two companies vying for control of Europe's largest pay-TV broadcaster, posted its offer document.
But Fox, which currently owns a 39.1% stake in Sky, did not - contrary to some expectations in the City and the media - increase its current £14-a-share offer.
It has until 22 September in which to do that under the takeover timetable.
The US entertainment giant, whose current offer values the whole of Sky at £24.5bn, is fighting it out with Comcast, the US cable operator, for control of Sky.
Fox also tweaked the way in which its offer has been constructed.
Previously, the company had been seeking to take control of Sky via what is known as a "Scheme of Arrangement".
Under this arrangement, the takeover process is concentrated into a shorter period of time.
Instead, Fox will now seek to take control via a conventional takeover.
It said it would still be seeking to win acceptances for its offer from three-quarters of Sky's independent shareholders before declaring the takeover unconditional.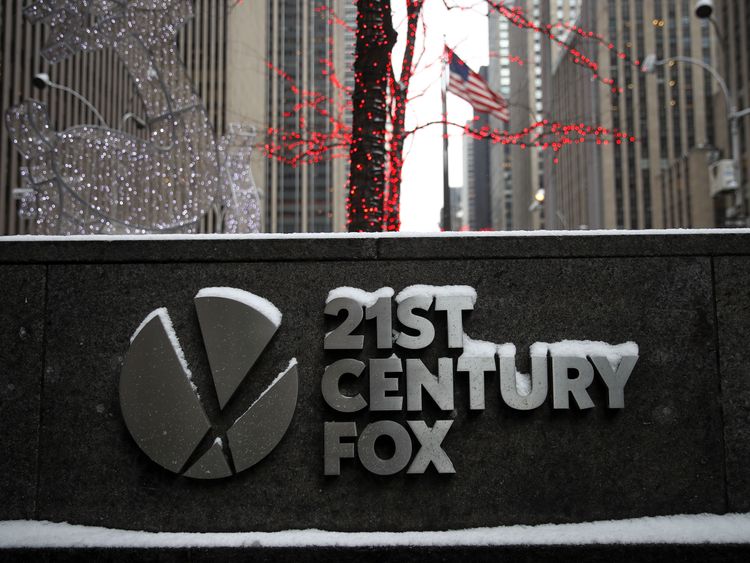 SKY News.