Hundreds of people have been killed and thousands left homeless after the worst floods in a century hit Kerala in India.
Monsoon rains have unleashed devastating flooding and landslides in the state.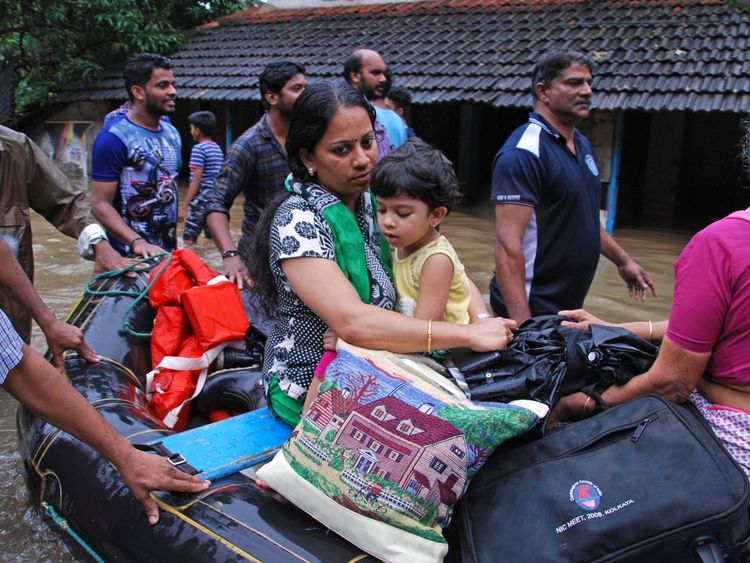 Since the monsoon began at the end of May, Kerala has received 37% excess rain water. In some parts it has been in excess of 84%.
The unprecedented rains have led to 37 of the 42 dams in the state running over the dangers mark, with gates being opened to drain excess water from catchment areas.
The Idduki dam has been releasing 10-15 lakh litres (1m-1.5m litres) of water every second for the last three days. The waters released caused the rivers to flood the adjoining areas.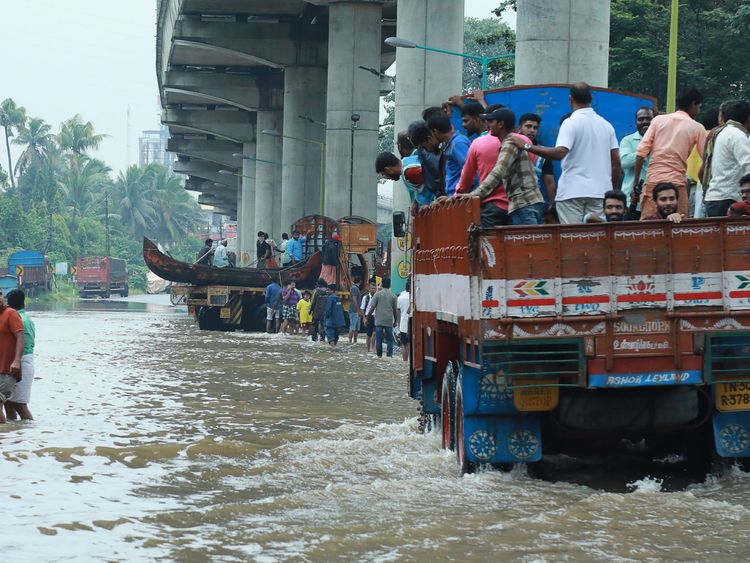 SKY News.