Hurricane Lane has been downgraded to a category two tropical storm as it churns towards Hawaii, but is still causing flash flooding and landslides.
Schools and offices were closed as residents took shelter from the storm, which pummelled the US state with strong winds and torrential rain.
As the storm neared the Aloha state on Friday, it brought winds of 110 mph (175 km/h) and heavy rainfall.
President Donald Trump earlier declared a state of emergency for Hawaii.
The White House said federal authorities were on standby to provide support and supplies to local and state emergency response efforts.
While the storm has been downgraded, the situation remains "dangerous" and severe flooding is a "major concern", the National Weather Service (NWS) tweeted earlier.
Lane will also cause dangerous surf heights of up to 25ft (7.6m) in Maui and Oahu by Friday morning. Officials warned of "significant beach erosion" and waves hitting coastal roadways.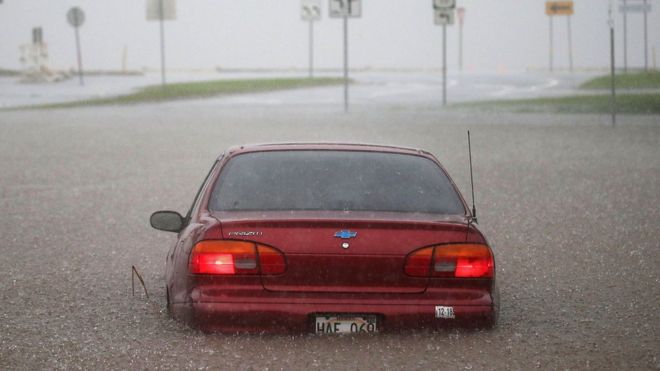 BBC News.