Indian taxi-hailing giant Ola is moving into the UK as it continues to challenge Uber around the world.
The company, which was founded in 2011, has 125 million customers and is already present in 110 cities. It plans to start operating in South Wales and Greater Manchester.
Unlike Uber it will offer a choice of a private hire vehicle or black taxi.
It says it is working with local authorities across the UK to expand nationwide by the end of 2018.
Ola says it will begin UK operations in South Wales in the next month.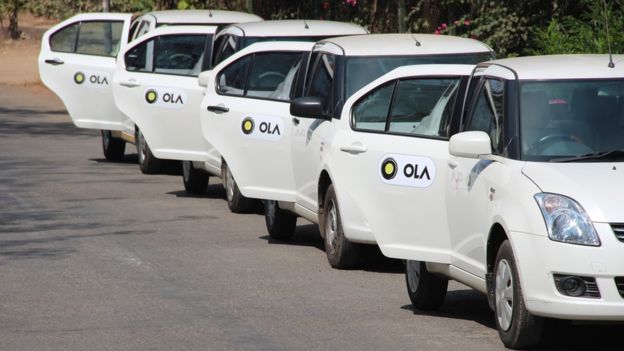 This move is the first serious challenge in the UK to market-leading taxi-hailing app Uber, which was founded two years earlier than Ola, has three million drivers and operates in 600 cities in 65 countries.
Currently, Ola only operates in two countries, the UK will be its third, after starting its first operations in Australia earlier this year.
Both companies count Japan's Softbank as an investor, but the two already compete fiercely in India, although Uber pulled out of operating in South East Asia earlier this year.
BBC News.