Theresa May has called for an "amicable solution" to the ongoing row between French and British fisherman after their dispute over scallops turned violent.
Footage from the English Channel showed rival boats colliding with each other and objects being thrown.
Responding to the row while visiting Nigeria, the Prime Minister said: "I think it's important we see an amicable solution to what has happened in the Channel.
"It's what we want and it's what France wants and we will be working on that."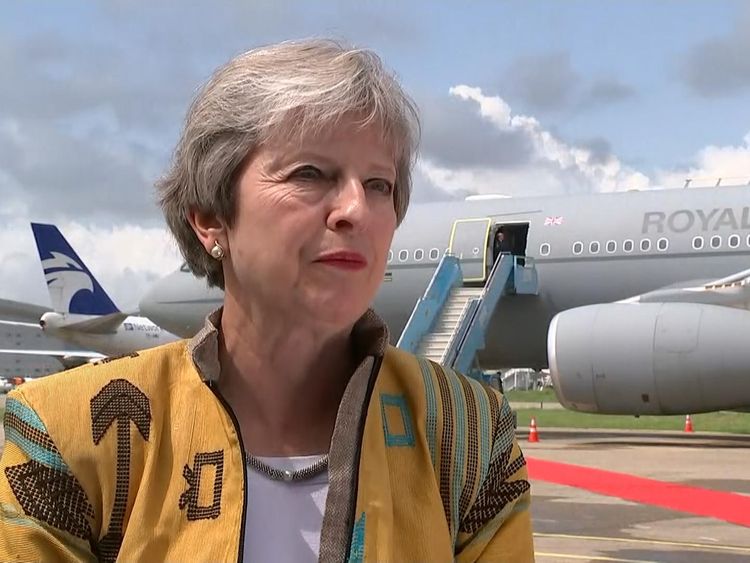 Environment Secretary Michael Gove said he felt "enormous sympathy" for the scallop fishermen as he is also "from a fishing background".
"My heart goes out to all the fishermen caught up in this," he said in Dover as
swimmer Lewis Pugh completed his Long Swim
in the English Channel. "I'm from a fishing background myself, and I do have enormous sympathy."
In a statement, he added: "They were fishing entirely legally, they had every right to be in those waters and we talked to the French authorities in order to ensure that we have a protocol.
"These are French waters - it's the responsibility of the French to ensure that those who have a legal right to fish can continue to fish uninterrupted."
SKY News.