Londoners could be forgiven for thinking a new James Bond film was being shot on the Thames as jetskis sped through the capital.
Scotland Yard's marine policing unit was spotted chasing four jetskis as they raced past the Greenwich Peninsula towards central London on Friday evening.
Video showed the jetskis making their way west at high speeds past the O2 Arena - where Brosnan's 007 finished one of the most epic Bond boat chases.
Another video showed the jetskis speeding around to the west of Canary Wharf, having managed to escape police boats all the way around the Isle of Dogs.
Police said they were "able to make them change their course".
"The decision was taken to no longer pursue the jet skis for safety reasons," they added.
The use of boats on the Thames is strictly monitored for safety reasons and wildlife protection.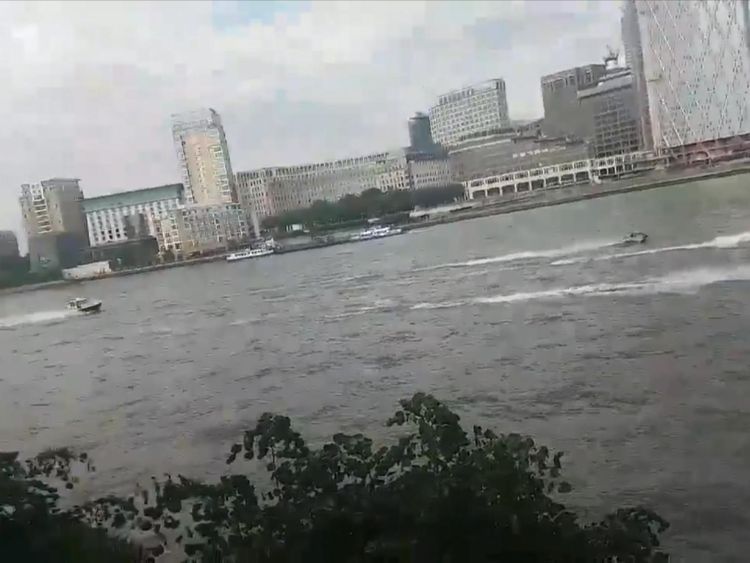 Jetskis and other "personal watercraft" are not allowed upstream of the Thames Barrier, which lies to the east of where the jetskis were being pursued.
SKY News.