Scott Morrison has been sworn in as Australia's prime minister, replacing Malcolm Turnbull after a Liberal Party coup.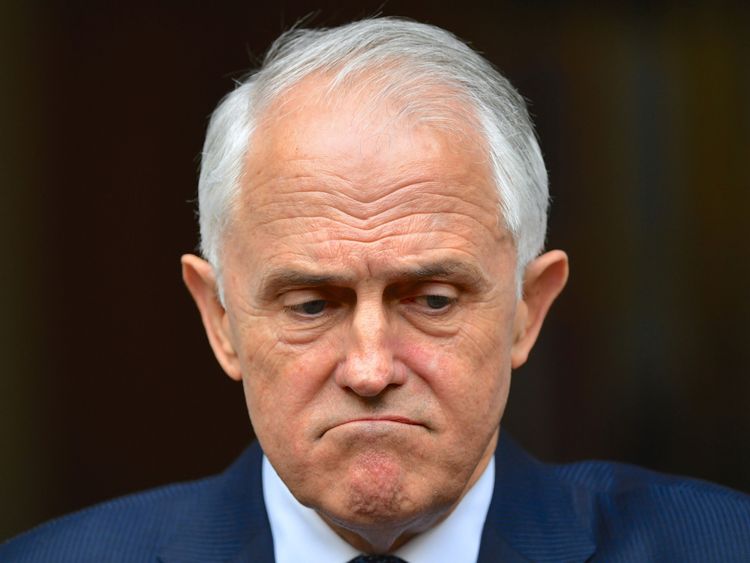 The other two contenders were former home affairs minister Peter Dutton and foreign minister Julie Bishop. Mr Turnbull opted not to contest the vote.
Liberal Party whip Nola Marino announced: "The successful candidate was Scott Morrison. He won this vote 45-40 against Peter Dutton.
"In relation to the deputy's position, this was won in a overwhelming sense, in a majority, an absolute majority, by Josh Frydenberg."
Mr Morrison said he would not call an election "any time soon" and his top priority was to help farmers in New South Wales struggling through one of the worst droughts in 50 years.
He also spoke of uniting the country, and said: "Our job is to ensure that we not only bring our party back together, which has been bruised and battered this week, but that will ensure we bring the parliament back together, that we can continue to work to ensure that our country stays close together."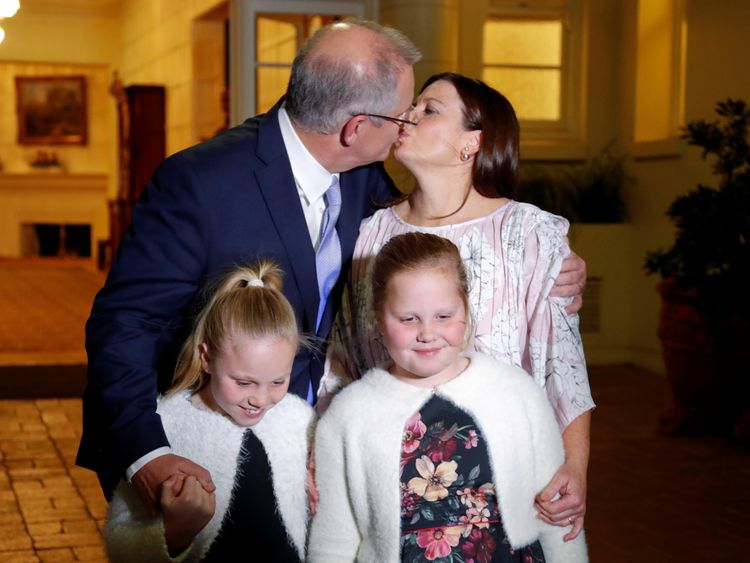 Mr Morrison said that despite splits in the party, the new leadership was on the side of the Australian people.
He added: "There's been a lot of talk about whose side people are on in this building.
"As the new generation of Liberal leaders, we are on your side, that's what matters, we are on your side."
Speaking to the media in Canberra, Mr Turnbull said he would now quit politics.
He said: "I want to thank the Australian people for everything they've done. It has been such a privilege to be the leader of this great nation.
"I love Australia. We have the most successful multi-cultural society in the world and I have always defended that.
SKY News.