NASA has delayed the launch of a probe which will make a series of unprecedented orbits of the sun.
The launch of the probe, which will be carried on the back of a United Launch Alliance Delta IV Heavy rocket, is now scheduled to take place on Sunday morning.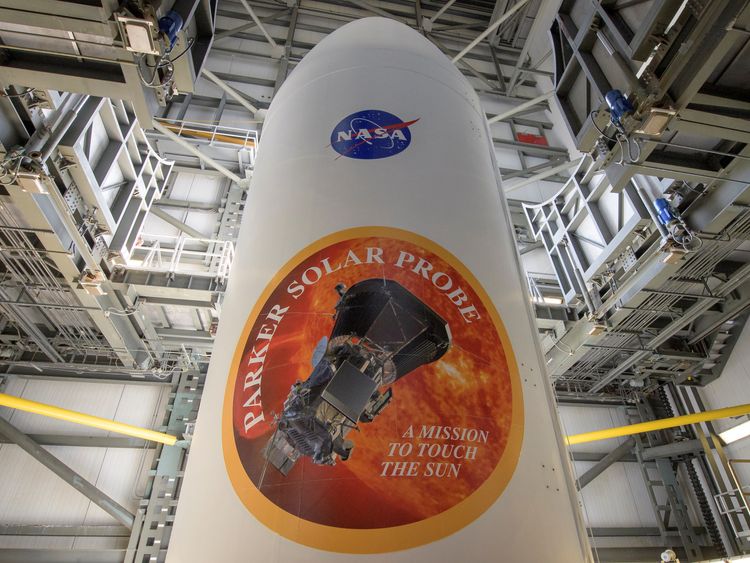 Thousands of people had gathered at Cape Canaveral to watch the take-off, which was initially due to take place at 4.38am local time.
Among them was Eugene Parker, the University of Chicago astrophysicist for
whom the spacecraft is named
.
As the Parker Solar Probe probe orbits the sun, it will experience extreme radiation and temperatures as high as 1,377C (2,510F) - close to the melting point of steel.
To handle the heat it has been covered with a special 4.5 inch (11.3 cm) thick carbon-composite shield capable of withstanding temperatures up to 1,650C (3,002F).
"The primary science goals for the mission are to trace how energy and heat move through the solar corona and to explore what accelerates the solar wind as well as solar energetic particles," explained NASA.
"Scientists have sought these answers for more than 60 years, but the investigation requires sending a probe right through the 2,500 degrees Fahrenheit heat of the corona.
"Today, this is finally possible with cutting-edge thermal engineering advances that can protect the mission on its dangerous journey.
"Parker Solar Probe will carry four instrument suites designed to study magnetic fields, plasma and energetic particles, and image the solar wind."
SKY News.