Strong aftershocks have continued to hit the Indonesian island of Sulawesi, where a major quake and tsunami killed at least 384 people and injured 500.
Dozens remain missing, some thought to be trapped in the debris of collapsed buildings in the city of Palu.
Bodies have been lying in city streets and the injured are being treated in tents because of damage to hospitals.
An air traffic controller at Palu airport died ensuring a plane took off safely after Friday's quake.
The scale of casualties and damage beyond the city is still unclear.
Survivors have been staying in the open, advised by officials not to return to their homes as a precaution. Some buildings were completely flattened.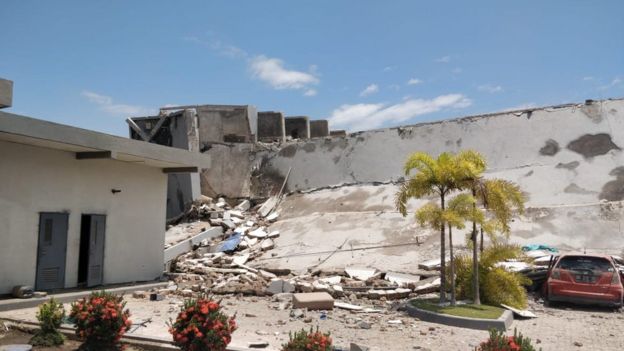 Indonesia is prone to earthquakes because it lies on the Ring of Fire - the line of frequent quakes and volcanic eruptions that circles virtually the entire Pacific rim.
BBC News