Two Russian nationals have been named as suspects in the attempted murder of former Russian spy Sergei Skripal and his daughter Yulia.
The men, using the names Alexander Petrov and Ruslan Boshirov, are thought to be officers from Russia's military intelligence service, the PM said.
Scotland Yard and the CPS say there is enough evidence to charge the men.
Mr Skripal, 66, and his daughter Yulia, 33, were poisoned with the nerve agent Novichok in March.
Det Sgt Nick Bailey also fell ill after responding to the incident in Salisbury.
Police are linking the attack to a separate Novichok poisoning on 30 June, when Dawn Sturgess and Charlie Rowley became unwell at a house in Amesbury, about eight miles from Salisbury.
Ms Sturgess died in hospital on 9 July. Mr Rowley was discharged from hospital on 20 July.
Speaking in the Commons, Prime Minister Theresa May said the government had concluded, from intelligence provided by UK agencies, that the men were part of the GRU intelligence service.
The poisoning was "not a rogue operation" and was "almost certainly" approved at a senior level of the Russian state, she said.
"We must now step up our collective efforts specifically against the GRU," Mrs May added.
She condemned the "despicable attack" and promised "the full range of tools from across our national security apparatus" would be used to "counter the threat" caused by Russia.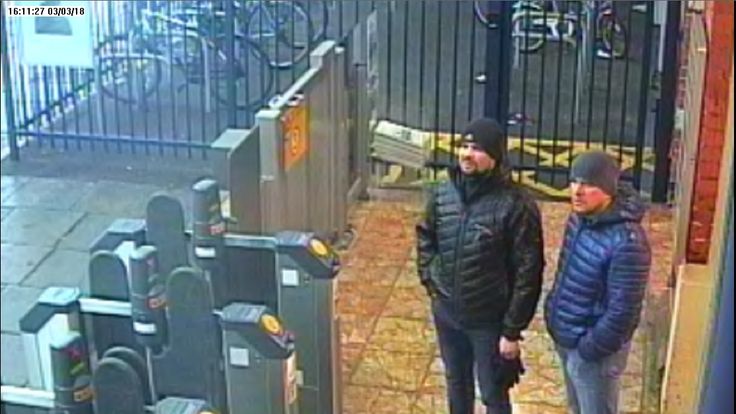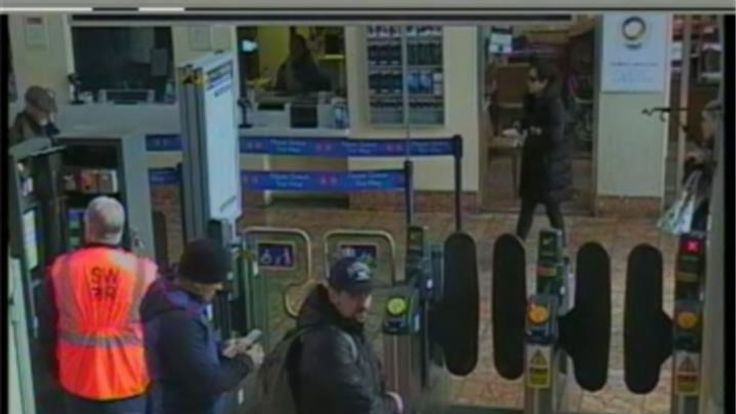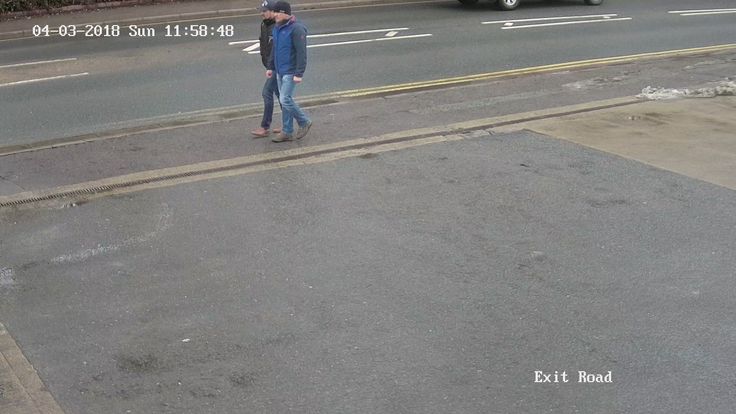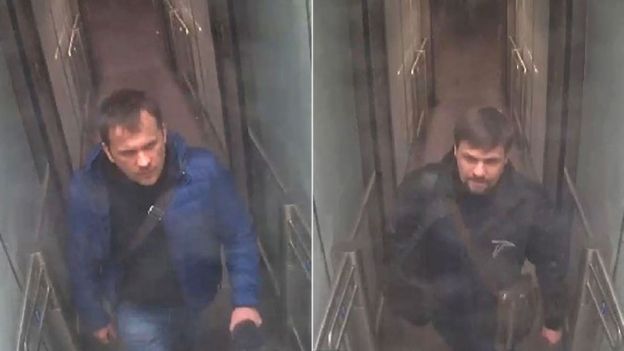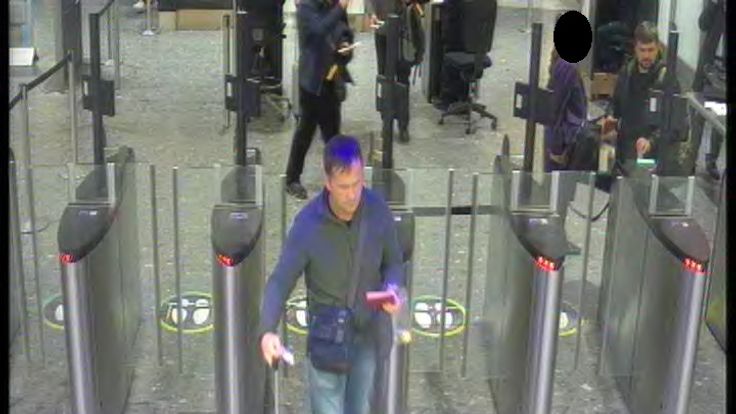 BBC News.