Amazon has revealed plans to create more than 1,000 jobs in the UK in Manchester, Edinburgh and Cambridge.
At least 600 "highly skilled" roles will be added in Manchester working on software, machine learning and AWS, its cloud computing business.
The company will also create 250 and 180 jobs at its development centres in Edinburgh and Cambridge respectively.
Doug Gurr, Amazon's UK country manager, described the new roles as "Silicon Valley jobs in Britain".
Liam Fox, the International Trade Secretary, said the new positions were an "enormous vote of confidence in the UK".
Amazon will have about 27,500 employees in the UK by the end of this year, with 6,500 people in its corporate, AWS and R&D divisions.
That means more than 20,000 people work in its 17 "fulfilment centres", or warehouses, and 40 delivery stations in the UK.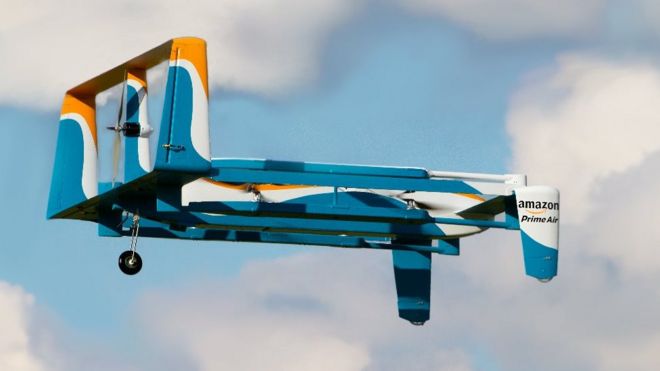 BBC News.