Government borrowing fell by more than expected last month, to £4.1bn from £4.9bn a year earlier.
It was the lowest borrowing figure for the month of September since 2007, the Office for National Statistics said.
Borrowing for the year to date is 35% lower at £19.9bn, potentially giving Chancellor Philip Hammond room for manoeuvre in the upcoming Budget on 29 October.
The ONS said it was the lowest year-to-date total since 2002.
Economists had expected a September borrowing figure of £4.5bn.
Public sector net debt, excluding public sector banks, now stands at £1,789.5bn, equivalent to 84.3% of GDP.
That is £3.4bn higher than a year earlier, but lower as a percentage of GDP than in 2017, when it was 86.7%.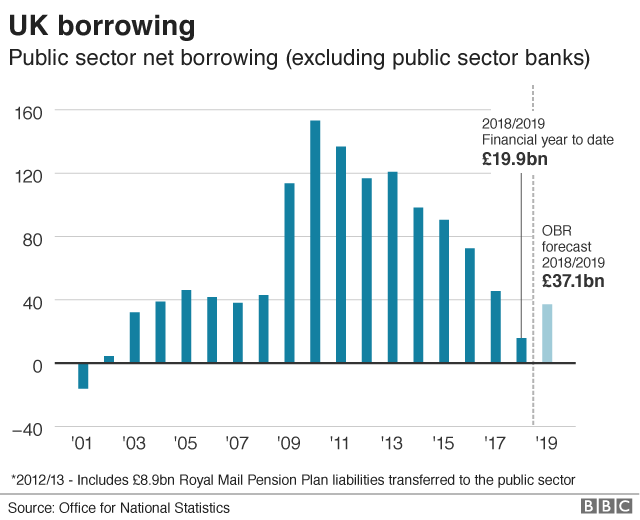 BBC News.