Recorded crime has gone up by 9% in England and Wales, fuelled by rises in violent offences and robbery, official figures show.
The Home Office data published by the Office for National Statistics (ONS) show police forces in England and Wales registered a total of 5.6 million offences in the year to June, compared with 5.2 million offences in the previous 12 months.
What else did the figures reveal?
The number of homicides - covering murder, manslaughter and infanticide - in England and Wales has hit the highest point for more than 10 years. It is the fourth year in a row that there has been a rise.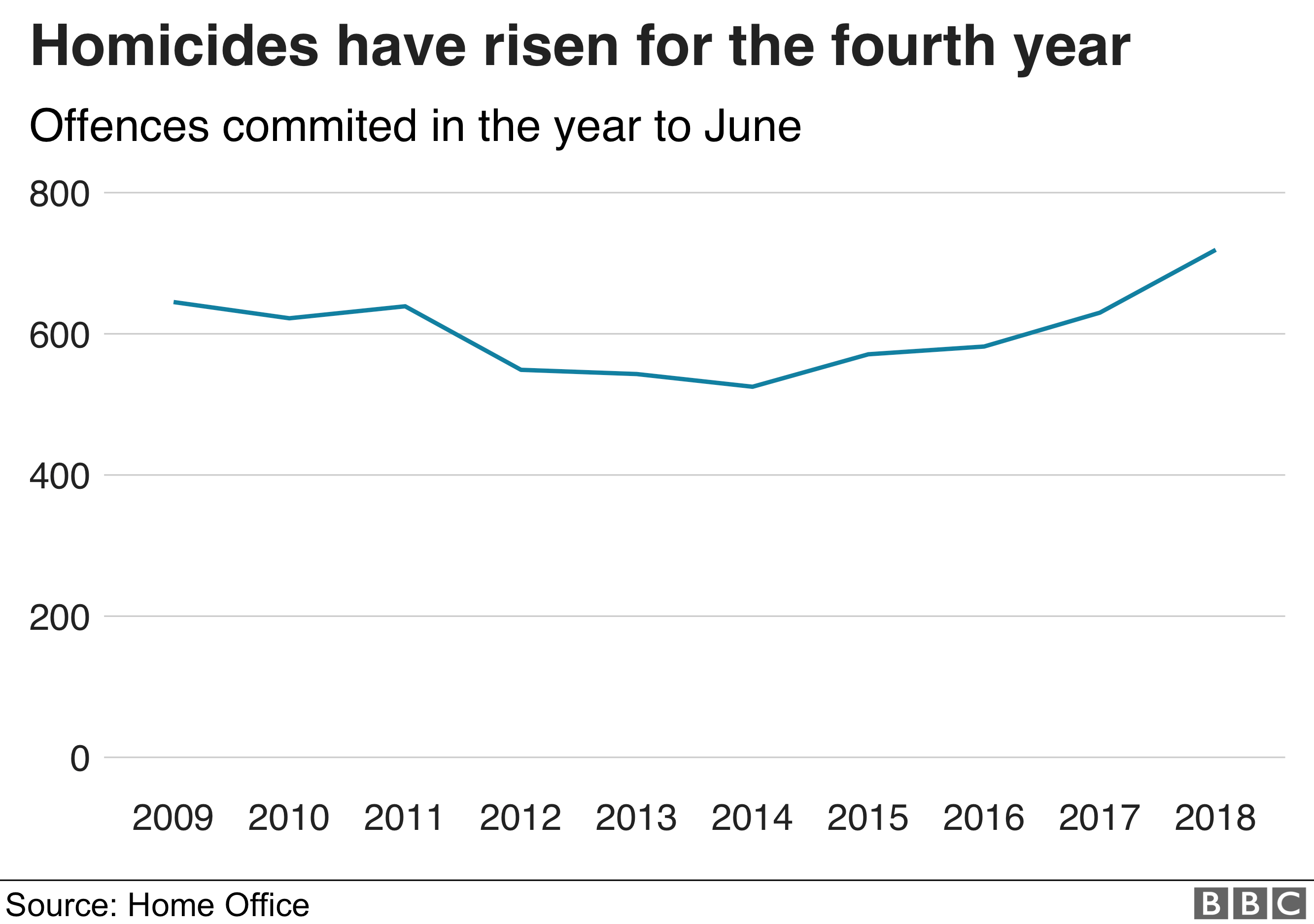 BBC News.