A man has been arrested on suspicion of attempted murder after a police officer was stabbed in the head with a screwdriver.
The officers had been called to a suspected burglary at about 4.45pm on Wednesday, the Metropolitan Police said.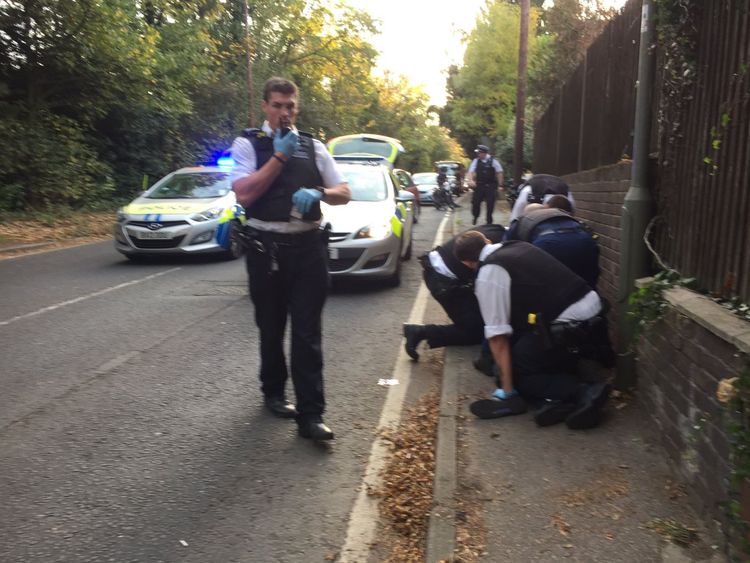 When they had arrived they were told a man was acting suspiciously and carrying a screwdriver in Lawrence Gardens, Barnet.
The police officers attempted to speak to the man, who then assaulted them.
The injured officers were taken to hospital by ambulance. Neither is in a critical condition.
A spokesman for Scotland Yard said: "Two officers were assaulted by the suspect. One officer sustained head injuries and the other injuries to his arm caused by the screwdriver.
SKY News.