Would you stay in a pod less than half the size of a normal Premier Inn room? For prices as low as £19, the Whitbread chain is betting the answer is yes.
The first Zip by Premier Inn hotel opens in the Roath area of Cardiff early next year and will have 138 rooms sized 8.5 sq m including a bathroom.
Whitbread says customers are willing to sacrifice room size and central locations for a bargain basement price.
PriestmanGoode, which designs first class plane cabins, designed the rooms.
They have twin single beds that can be pushed together to create a double bed, as well as air conditioning, flat screen TVs and WiFi.
Whitbread said the smaller room format would allow it to use a wider range of buildings in towns and cities across the UK.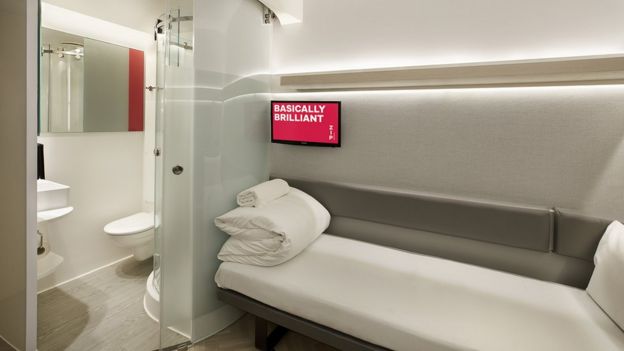 BBC News.