Officials have begun a search of the Saudi consulate in Istanbul where missing journalist Jamal Khashoggi was last seen.
Speaking on Monday, Donald Trump said the Saudi leader King Salman denied "any knowledge of whatever may have happened" during a phone call.
The US president also said
"rogue killers" could be behind the disappearance
and that King Salman had told him Saudi Arabia is "working closely with Turkey to find answers".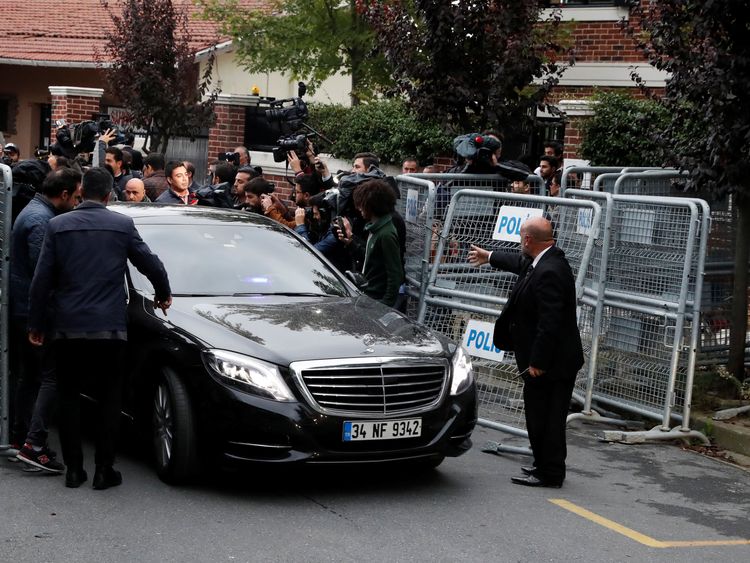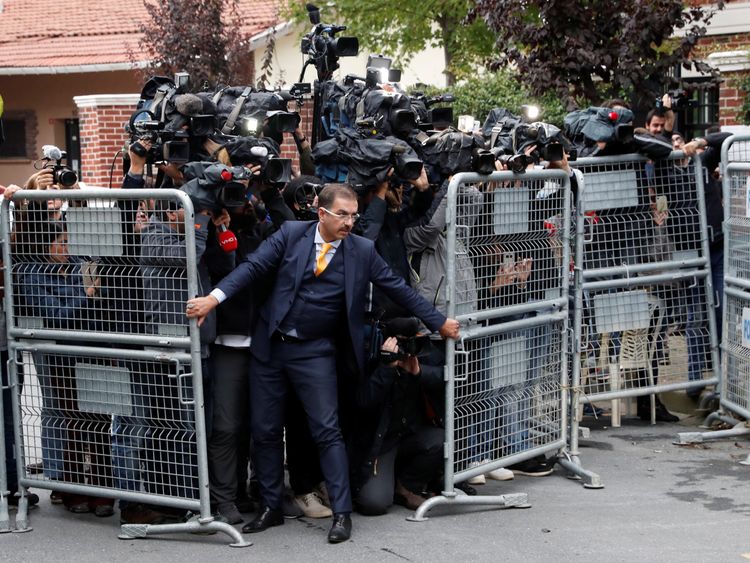 US secretary of state Mike Pompeo is on is way to meet the Saudi ruler for further discussions.
Speaking to reporters as he set off for Florida from the White House, President Trump said he did not "want to get" into King Salman's mind, but added: "It sounded to me like maybe these could have been rogue killers.
"We're going to try getting to the bottom of it very soon, but his was a flat denial."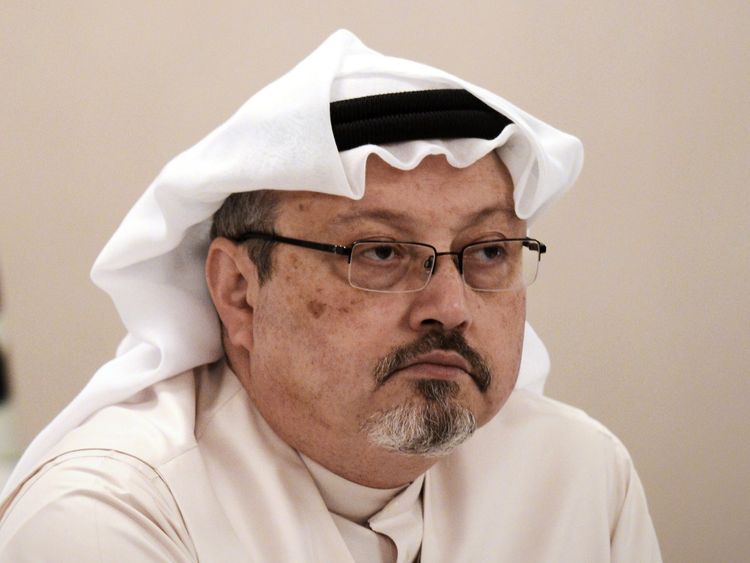 It is still unclear what kind of search the investigators will conduct and if it will involve any forensic examinations.
However, cleaners were seen walking into the consulate hours before the officials arrived.
Mr Khashoggi, a US resident, went missing after visiting the Saudi Arabian consulate in Istanbul on 2 October.
SKY News.