Sir Richard Branson has halted talks over $1bn Saudi investment in Virgin space firms after the disappearance of Saudi journalist Jamal Khashoggi.
Sir Richard has also suspended directorships in two tourism projects.
Mr Khashoggi, a noted critic of the Saudi government, disappeared when visiting the Saudi consulate in Istanbul last week.
Turkish police told US officials they have evidence that proves Mr Khashoggi was killed, the Washington Post said.
In a statement, Sir Richard said: "What has reportedly happened in Turkey around the disappearance of journalist Jamal Khashoggi, if proved true, would clearly change the ability of any of us in the West to do business with the Saudi Government.
"We have asked for more information from the authorities in Saudi and to clarify their position in relation to Mr Khashoggi."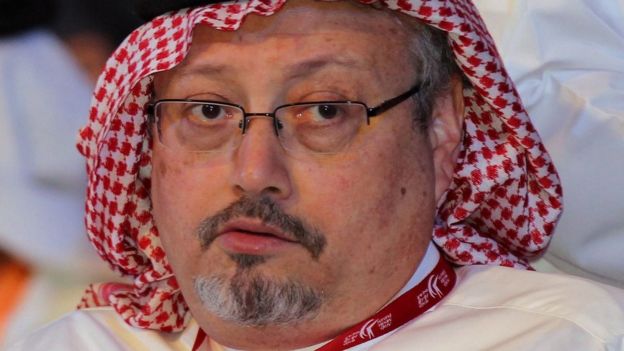 Jamal Khashoggi
Turkish authorities in Istanbul have audio and video evidence that supports that the journalist was murdered by Saudi agents inside the consulate, the Washington Post reported.
Saudi Arabia has denied killing Mr Khashoggi and has insisted that he left the consulate shortly after he arrived.
BBC News.