The world's longest commercial flight has left Singapore for New York, beginning a journey expected to cover more than 15,000km in almost 19 hours.
A spokeswoman for Singapore Airlines said Flight SQ22 departed at approximately 15:35GMT with 150 passengers and 17 crew.
The flight from Changi Airport to Newark took off amid much fanfare.
The flight time is about 90 minutes longer than the previous longest non-stop service.
Qantas launched a 17-hour non-stop service from Perth to London earlier this year, while Qatar runs a 17.5-hour service between Auckland and Doha.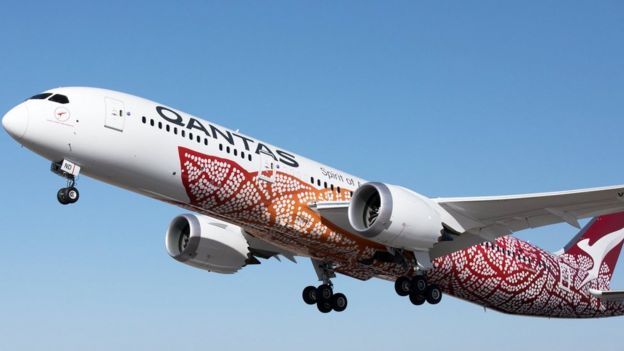 BBC News.