A court in Turkey has freed a US pastor from house arrest in a case that badly strained ties between the US and Turkey.
Andrew Brunson was arrested over alleged links to political groups, including the banned Gulenist movement, after a failed coup attempt in 2016.
The court convicted him of terror-related charges and sentenced him to three years in jail.
But Mr Brunson was released because of the time he had already been detained.
Additional charges of espionage were dropped.
"This is the day our family has been praying for, I am delighted to be on my way home to the United States," Mr Brunson said in a statement.
"My entire family thanks the president, the administration, and Congress for their unwavering support," he added.
The Reuters news agency reported that the pastor would be flown back to the US on a military aircraft.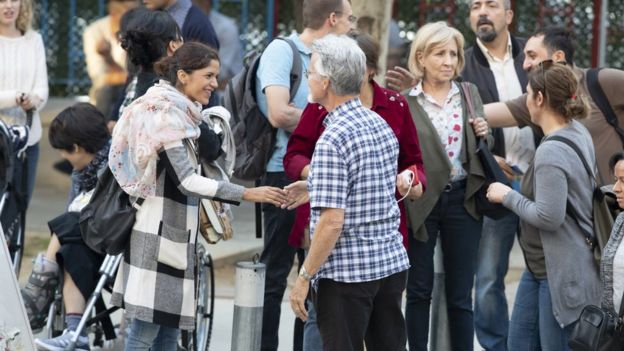 Members of Mr Brunson's church celebrated in front of his house after he was released
BBC News.